Case Study
Toolstation Summer Retail Campaign
The Challenge
We regularly work with Toolstation to create digital and print campaigns that drive sales at key times of the year. The seasonal campaigns are focussed on relevant products, with the summer months naturally leaning towards the promotion of lawn mowers, fence painting, etc.
The MauveCreative team was challenged to look at new creative solutions to make each campaign stand out in store among all the other products for sale, as well as alongside the rest of the year-round point of sale (POS) communications.
Deliverables
Cross-Channel Concepts

Creative Design

Print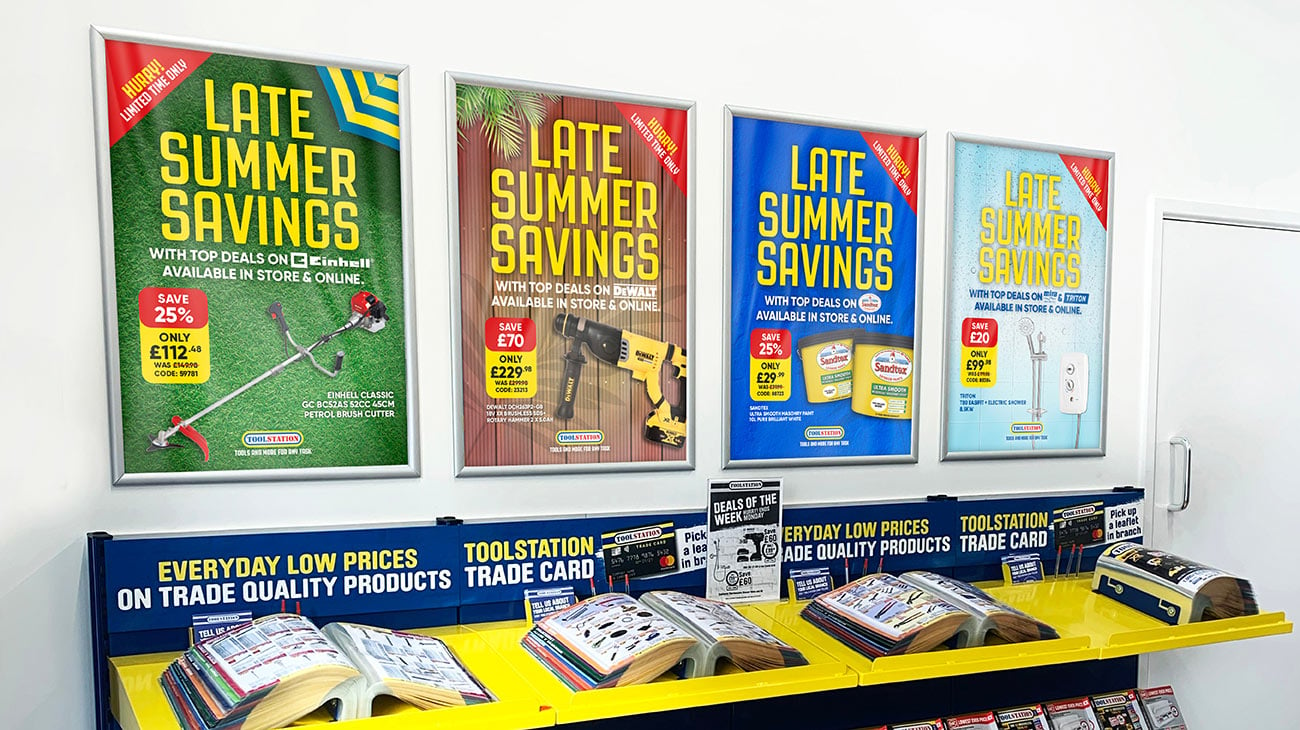 Our Solution
A number of concepts were developed and copy lines were devised to focus on the key 'savings' messages such as 'Great Summer Savings' and 'Late Summer Savings', showing customers good value for money and deals that were available for them on key products in store.
As yellow was the lead colour for all communications in Toolstation, it was also important to consider other brand colours so that everything in store wouldn't just blend together. We refreshed each campaign's look-and-feel to show creative that was designed to make an impact. The print production was also covered by our MauvePrint team, and delivered to stores by our MauveFulfilment team.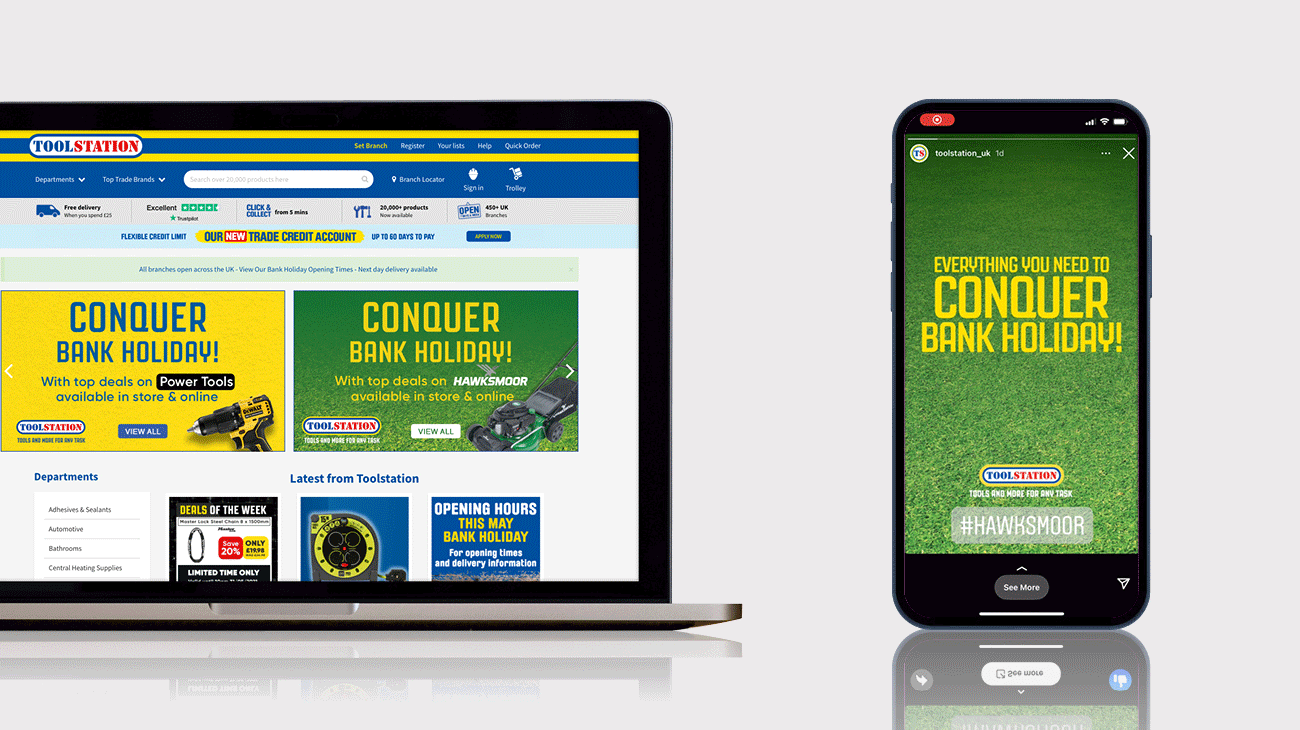 The Result
The new creative really stood out to stop customers in their tracks when entering, and make them look and read – increasing that dwell time. The campaign roll out was so successful that Toolstation continued this theme at other key times of the year.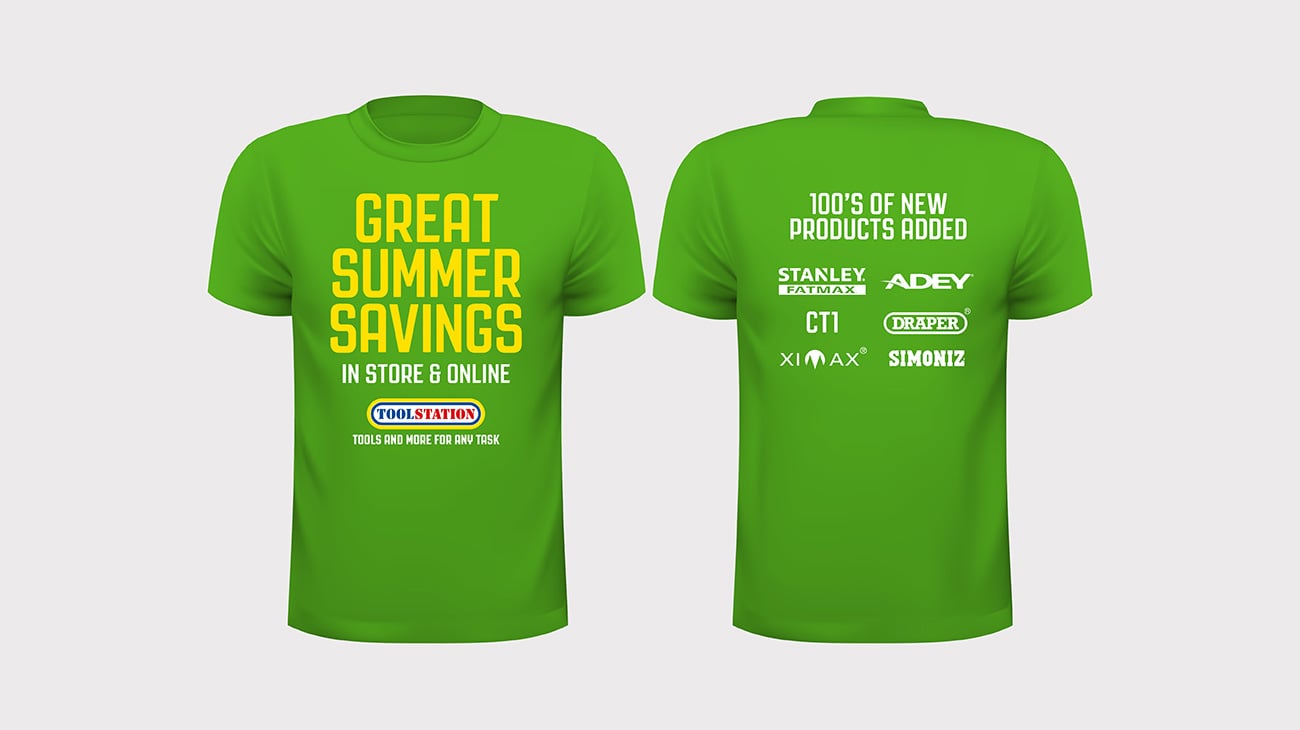 Get in touch to discuss your digital and print design projects