Case Study
Poundland New Store Openings
The Challenge
Poundland needed support with opening their extra-large flagship stores in 2022, bringing brands to the forefront through point of sale (POS) displays. This was combined with theatrical POS and updated fixtures and fittings to create a new Poundland shopper experience.
Deliverables
Project Management
Creative Design and Artwork
Print Production
Delivery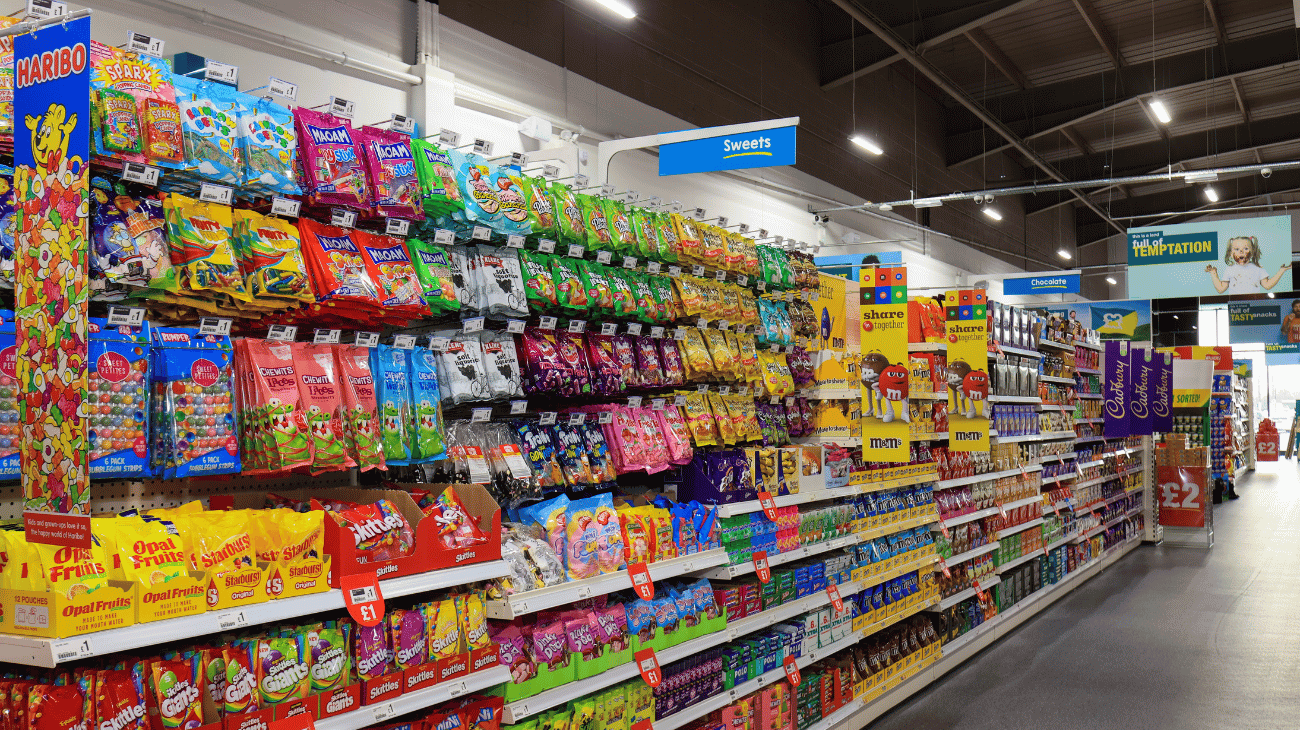 Our Solution
The MauveCreative team project-managed the creative development of the point of sale displays, working directly with over 15 different brands, including Unilever, Mars, and Kellogg's, to design and develop a range of POS including blinkers, shelf strips, headers and barkers.
The team also rolled out POS for Poundland's own brands, and developed show-stopping theatrical fixtures, including a giant Pot Noodle that was shoppable from both sides. Before opening, the Mauveworx implementation team also headed to each store in person to dress the POS on fixtures.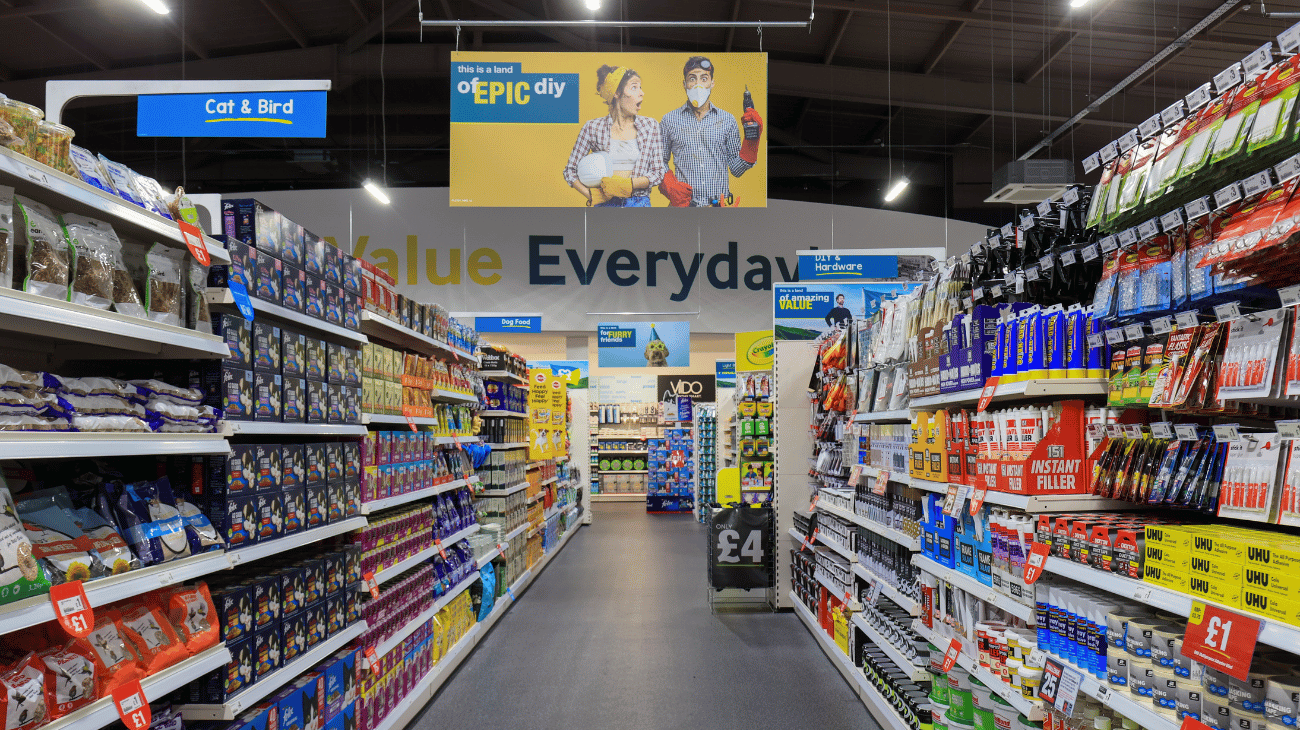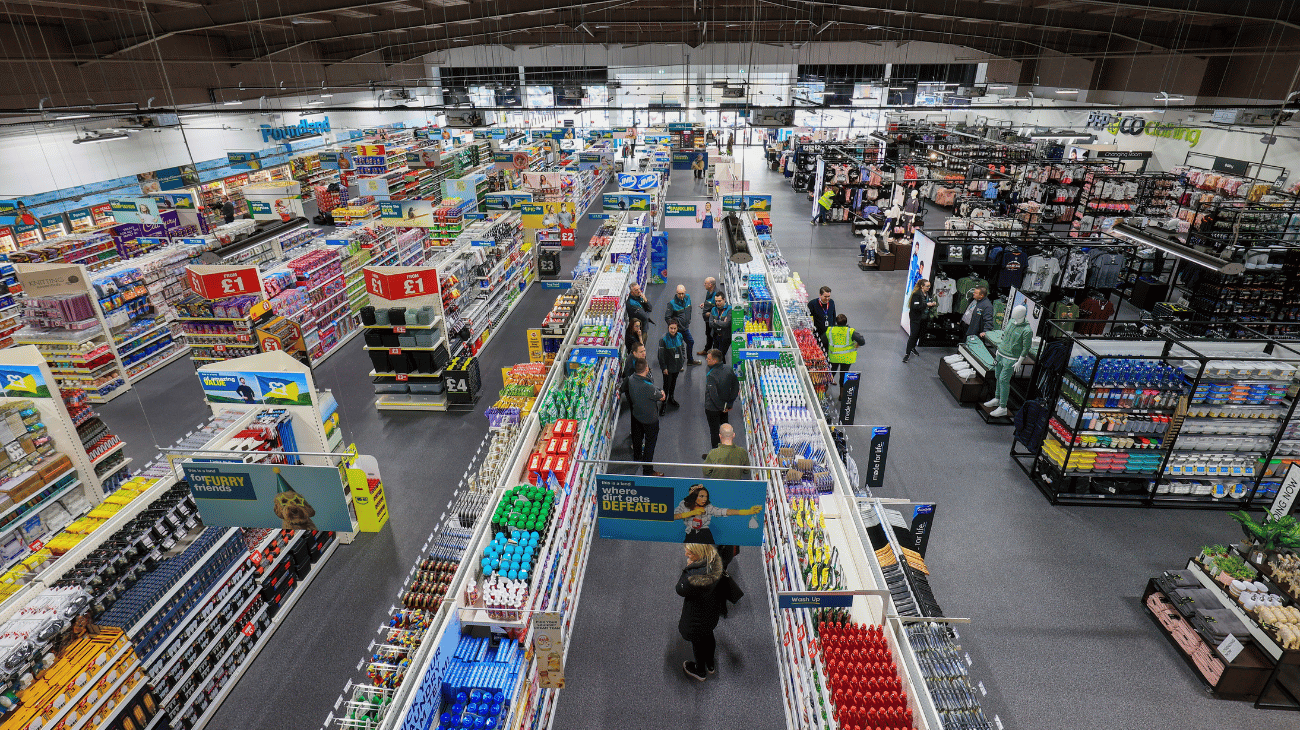 The Result
The Poundland marketing team were delighted with the store openings and smooth management of liaising directly with brands. The Poundland team benefitted from the streamlined service between MauveCreative and MauvePrint, delivering and implementing high-quality POS into each store, and ensuring that all POS arrived in time for opening. The giant Pot Noodle display also delivered the highest-selling product on opening day.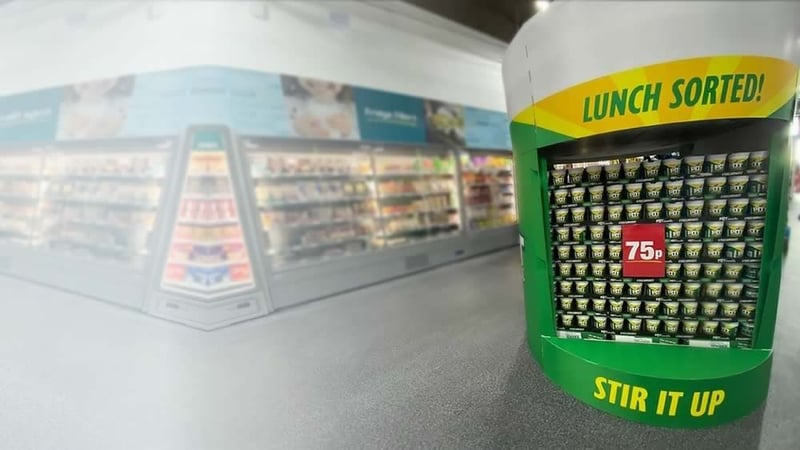 Get in contact with us to discuss your digital and print design projects