We create, automate, print, and distribute marketing materials for brands and retailers
We're specialists in brand and retail communication, and our team has the knowledge and experience to deliver spectacular marketing solutions, with proven results in saving time and money.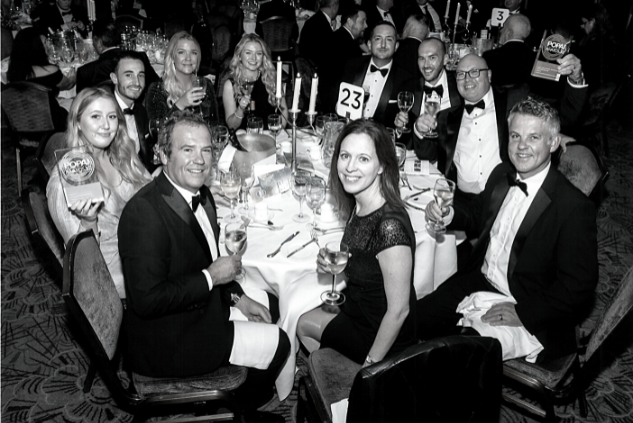 Award-Winning Projects
We're delighted to have created a range of award-winning projects, working with our brand and retail clients.




Our Story
The company was founded as The SPS Group in 1968 by Ian Martin, who was working as a jobbing screen printer for local advertising agencies.
The following 50 years led to adding digital and litho printing to MauvePrint; adding MauveCreative, our creative design agency; creating the MauveTech marketing management platform; and setting up the MauveFulfilment facility. Each service was created for our brand and retail clients, creating a true full service from a single location.
In 2018, we rebranded to Mauveworx to bring the entire business under one brand and our customer-centric focus continues to shape us every day. Mauveworx has progressed to its current position as an industry-leading provider of intelligent retail marketing solutions, operating out of our state-of-the-art 105,000 sq. ft. site in Dorset.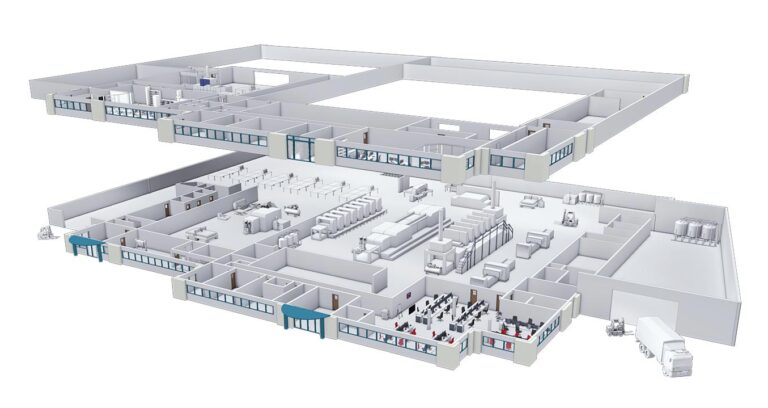 Our Certifications
We're proud to be ISO-certified for ISO 9001 and ISO 14001. These certifications are some of the best known standards to make sure that we always meet the highest levels of quality, safety, and efficiency of products, services and systems. ISO 14001 ensures a way of controlling the environmental impact of our activities, products and services, while continually improving our performance.
These certifications reassure you that we continually offer an improved quality of products and services, more reliable production scheduling and delivery, with these standards maintained by annual assessments.
Our FSC® certification means we can prove that we have bought, used and can manage paper-based materials from a sustainable source.
This certification gives you piece of mind that the paper-based materials we use come from well-managed sources, where measures have been taken to protect forest areas and wildlife in danger.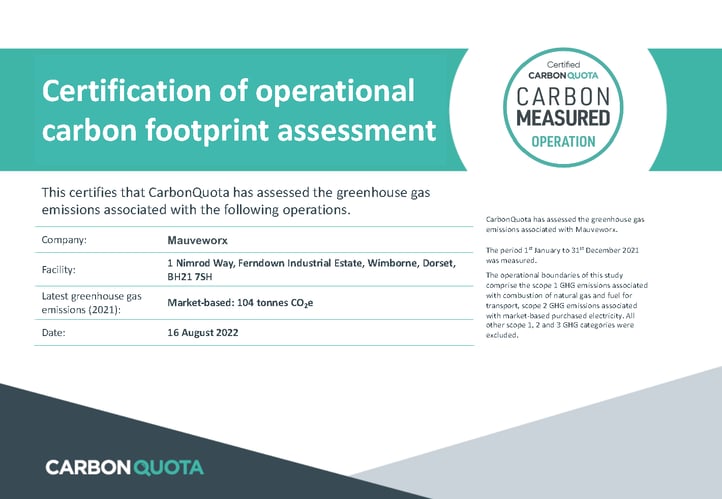 De-carbonising our business
We're a team that think the number one priority in today's society is to recognise the need to do things better, with the planet and its people in mind.
In 2021 we started our journey with CarbonQuota where they assessed, baselined and certified our 2020 greenhouse gas emissions. This showed our carbon footprint reduced by 7% when compared to our baseline year of 2018.
We've already switched to 100% renewable electricity, which is our biggest energy source, and we're busy working on plans to reduce our carbon footprint even further – starting with phasing out the use of gas to heat our factories, and switching to electric for our company vehicles.
Industry Driven
We're members of the British Printing Industries Federation (BPIF) which means that we're part of a diverse and influential printing community across the UK.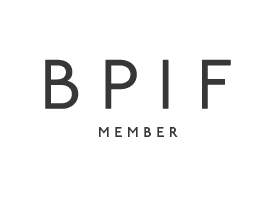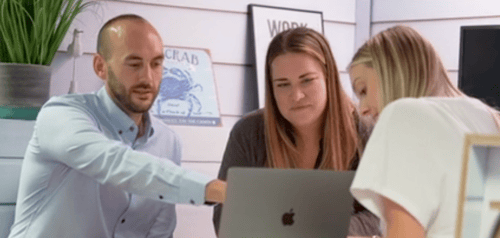 Meet the team
Developing long-term client relationships is crucial to us every day. It's the experts behind the scenes that make these collaborative partnerships work, so take a look at some of the team that makes Mauveworx tick.
Join the team
We're always on the lookout for talented people to join our office, warehouse and factory teams. Take a look at our current vacancies and see if there's anything right for you.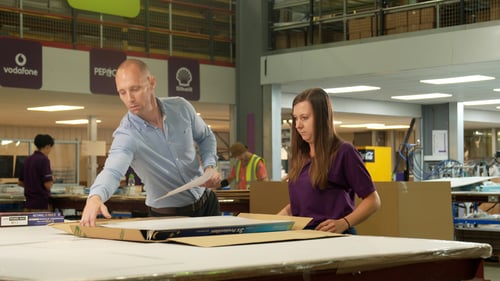 The team at Mauveworx have a real can-do attitude, and it's helped us maintain a long partnership. I'd have no hesitation in recommending working with them.
Ross Haines
Marketing Systems Operations Lead - Specsavers
Get in contact with us to discuss your digital and print design projects