Case Study
Award Winning!
Poundland Pot Noodle 3D Print
The Challenge
Poundland wanted to promote Pot Noodle for the launch of their new stores, while driving sales and maximising SKUs at the point of purchase. The display unit had to be easy for in store colleagues to replenish, and it was important to use cost effective and environmentally friendly materials. The unit also needed to be approved in line with Poundland's in store standards.
The overall aim was for the product range to be a key feature in Poundland's new store launches - the biggest Poundland stores in the UK.
Deliverables
Concepts
Artworking
Print
Awards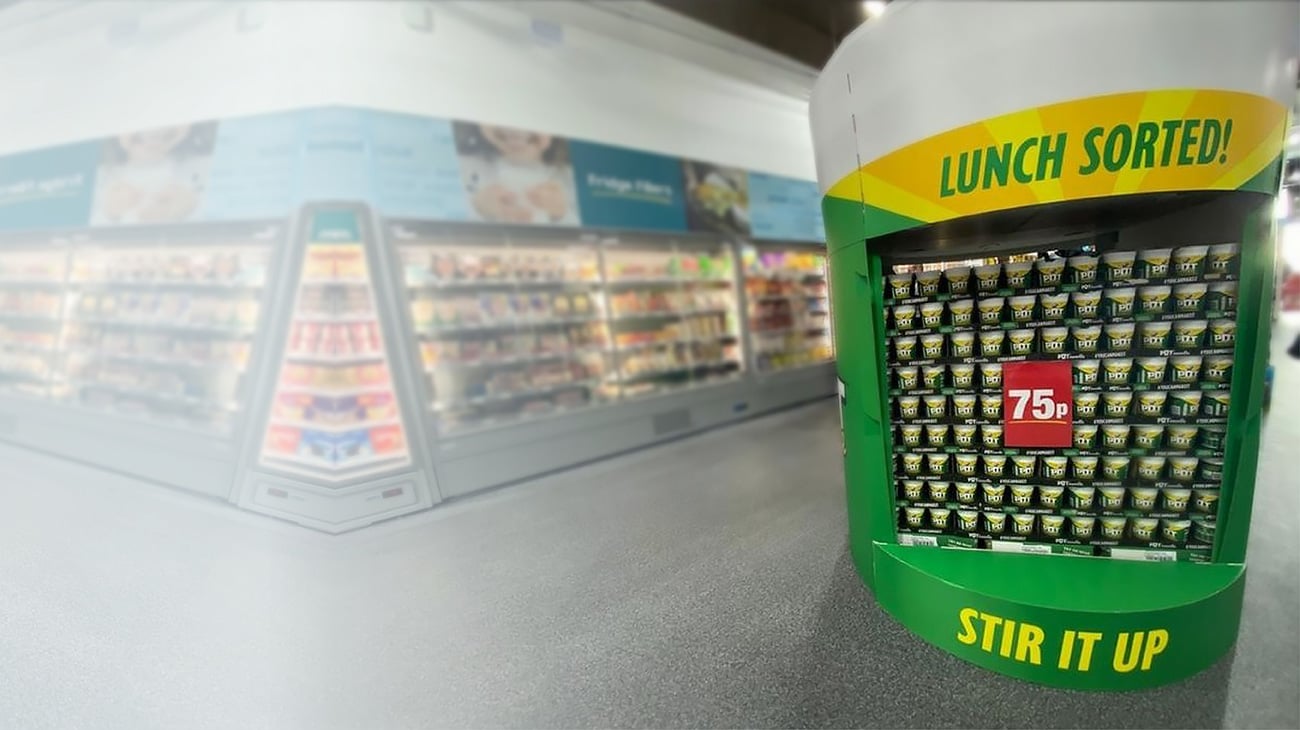 Our Solution
Our MauveCreative design team worked with the Pot Noodle brand to create a display that would showcase the product on launch day and have maximum theatre in store. We worked with Pot Noodle's brand guidelines, as well as the retail requirements of Poundland, to create this standout unit, and it was also printed and produced at Mauveworx. The unit opens up to allow a pallet of Pot Noodles to be wheeled inside, and be shoppable from two sides. We used the remaining space on the sides of the unit to reflect the shape of the Pot Noodle pot, and it also provided an opportunity to see more brand elements such as the logo and key messaging.
We worked to tight deadlines to ensure that the unit was ready for the launch days of the new stores. Our design team artworked the display using one of the best selling flavours in the range so that it was instantly recognisable. It was also printed, assembled and delivered to stores from our single location.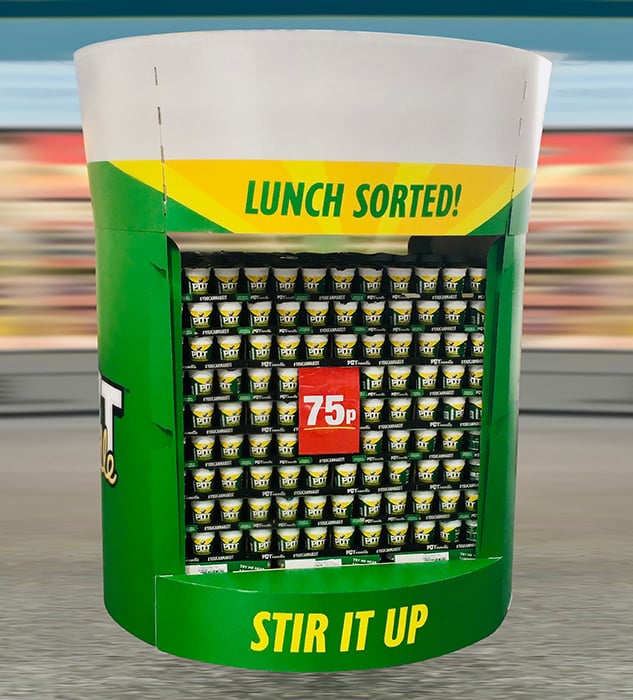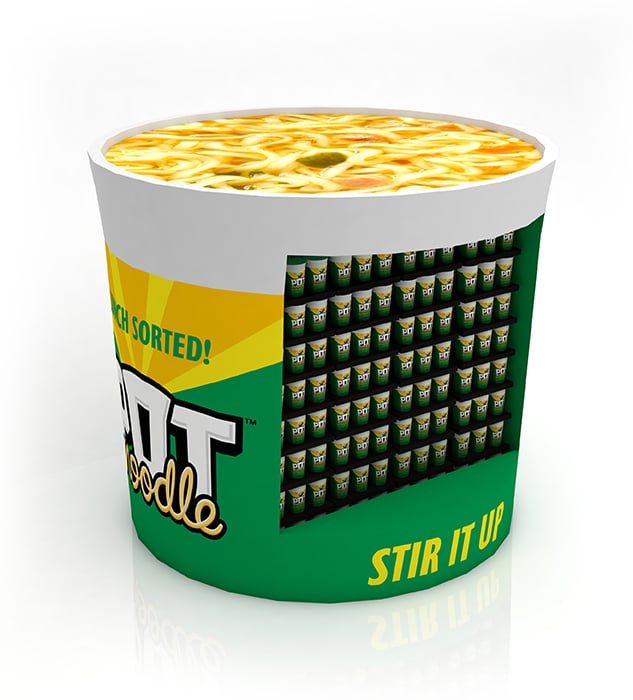 The Result
A real showstopper fundamental in the new store launches, created for Poundland to drive Pot Noodle sales. Rather than a standard FSDU / pallet wrap, we created a design that stopped shoppers in their tracks. This led to Pot Noodle being the number one selling line and broke record sales on launch day.
We showed attention to detail by including noodles on the top of the display, which could be seen when looking down from the mezzanine floor above. Stock was simple to replace as the unit could open up from the back and a pallet could be moved into the centre easily, and the unit created a second location for stock availability where shoppers could pick up the Pot Noodle product, with an unmissable display to increase in store standout and set the product apart from the rest.
The display was showstopping enough to be included in the press after launch day, and mentioned in multiple publications and gained some great coverage.
Get in contact with us to discuss your digital and print design projects