Case Study
Award-Winning!
Monster Energy Kontra K - POS Artwork
The Challenge
Monster Energy needed POS artwork for their campaign with rapper, Kontra K, that would run in Germany.
It needed to be impactful in-store, and represent the competition they were running for Kontra K tickets. Monster Energy supplied the photography of Kontra K, and asked that we create a music presence.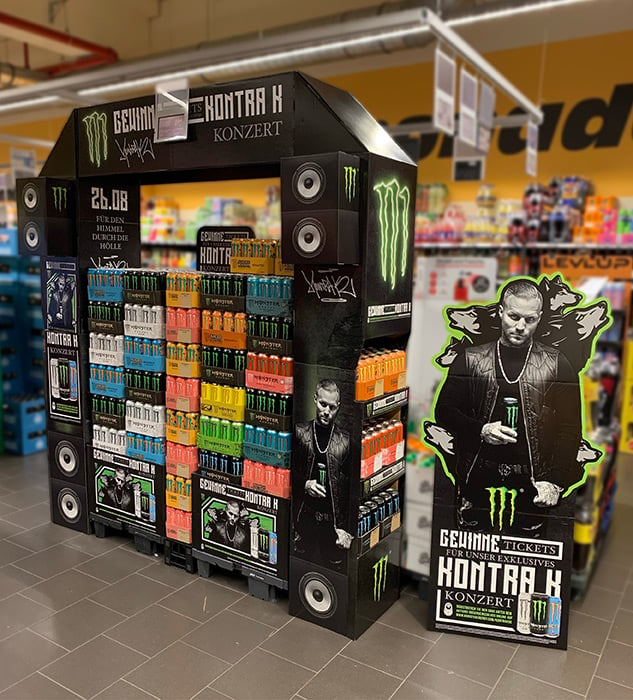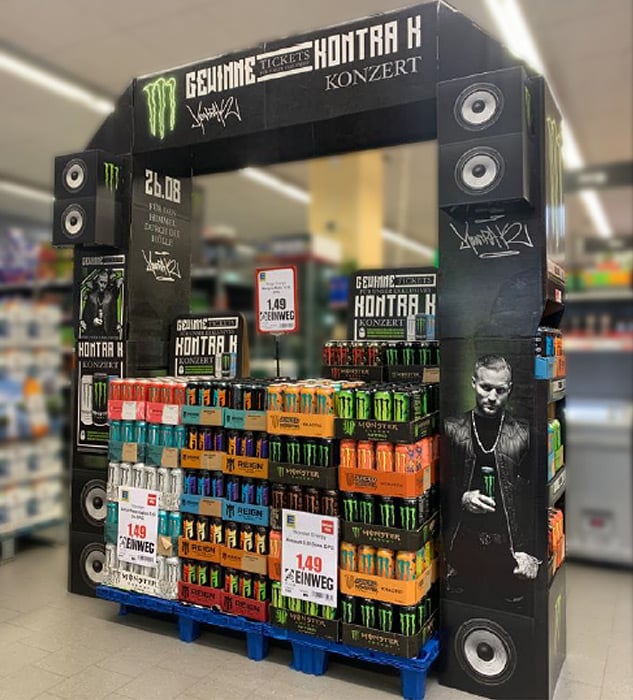 Our Solution
Our MauveCreative designers researched the German underground music scene, and used this to reflect the gig environment using a variety of elements, including the dark brickwork and speakers. They used this alongside the Monster Energy brand guidelines to produce the artwork for the cardboard archway and standee, and generated 3D renders of options to choose from.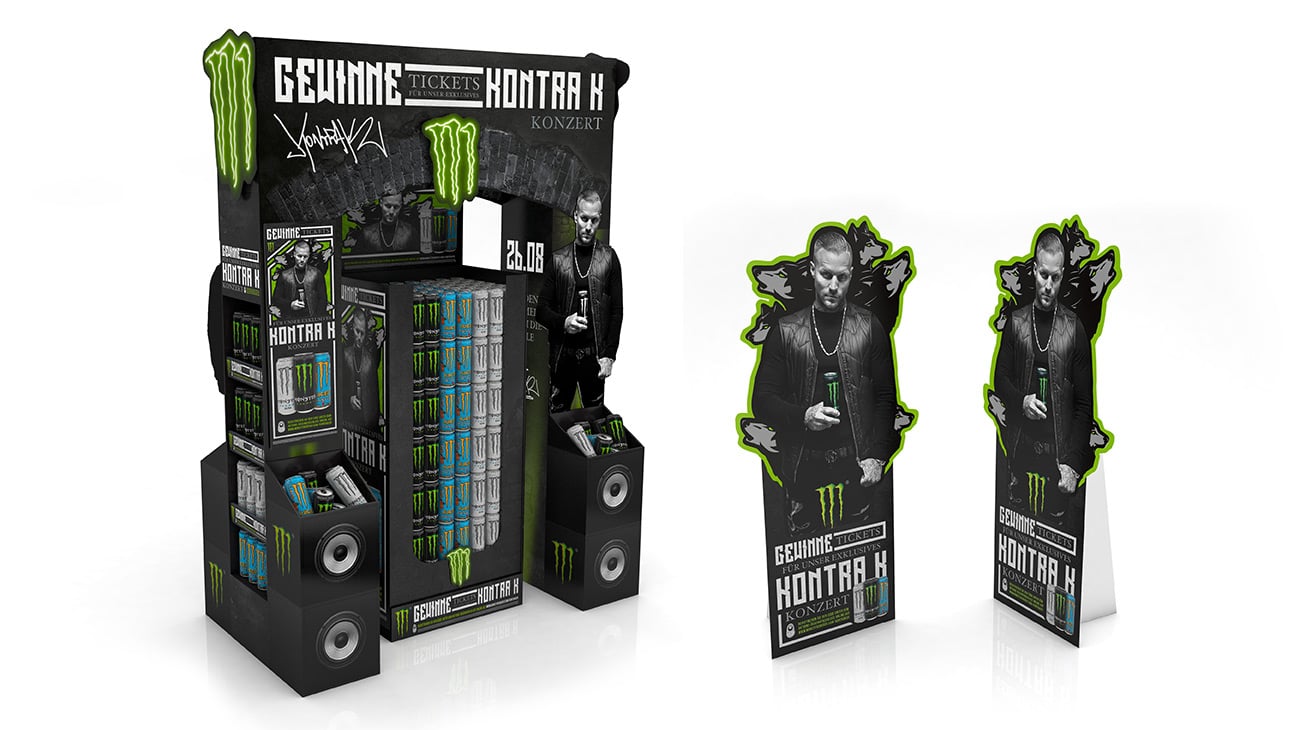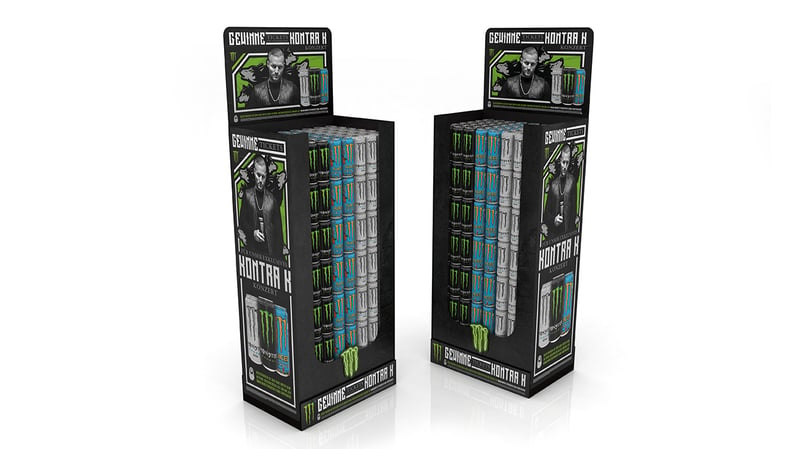 The Result
The archway and standee were visually striking for shoppers, and allowed for the Monster Energy cans to be displayed between the arches. The archway was an impressive 2m high, by 2.3m wide and was designed to be folded down to just 80cm when packaged.
The displays were so successful that they won a Silver display Superstar Award 2022, and have also been nominated for a POPAI D-A-C-H Award 2023.
Get in contact with us to discuss your digital and print design projects