Case Study
Lakeland In Store Point-of-Sale
The Challenge
Lakeland wanted to introduce a new omnichannel campaign, both online and in store, to showcase and champion selected products from across their range that stand the test of time.
They devised the name of the campaign, Lakeland Stars, along with the original assets - but needed shopper marketing expertise to successfully roll the campaign out across their stores.
Deliverables
Creative Design
Print Production
Distribution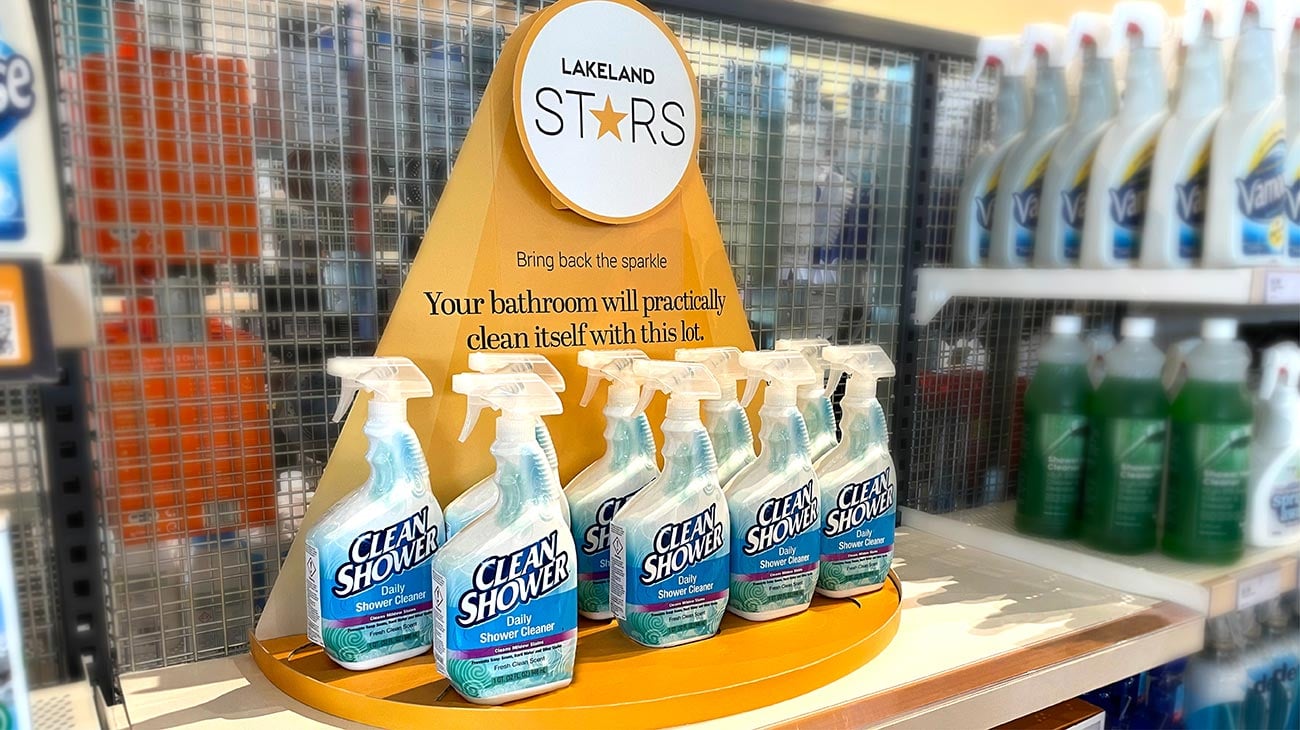 Our Solution
We worked with Lakeland to identify areas throughout their stores where these products of varying shapes and sizes could be best displayed and showcased. We considered how the displays would fit into the shopper journey in store, and each element was designed to suit each product.
We proposed a variety of printed retail display elements such as gondola ends, freestanding display units, and window displays. The creative had to be flexible to match the fixtures and fittings - big and small - and be consistent from the online visuals to the printed in store temporary displays. QR codes were also incorporated where relevant for the customer to scan and read more details online.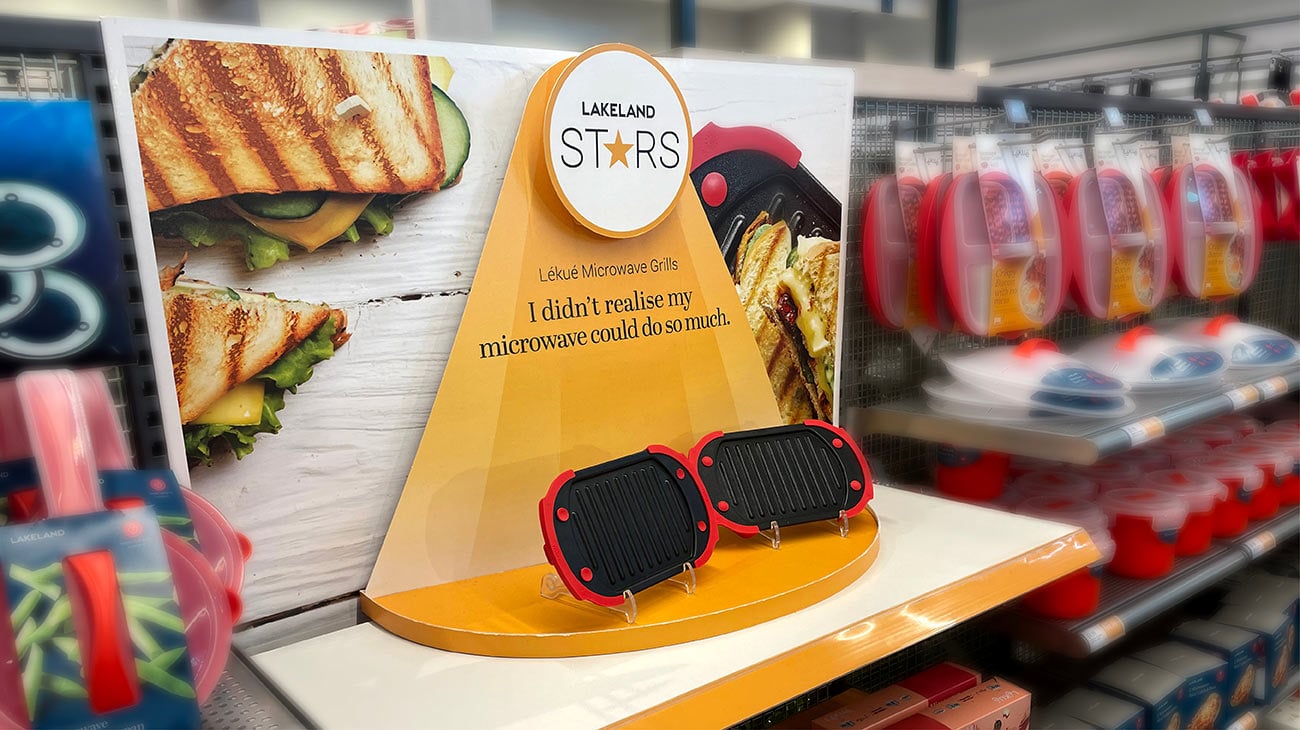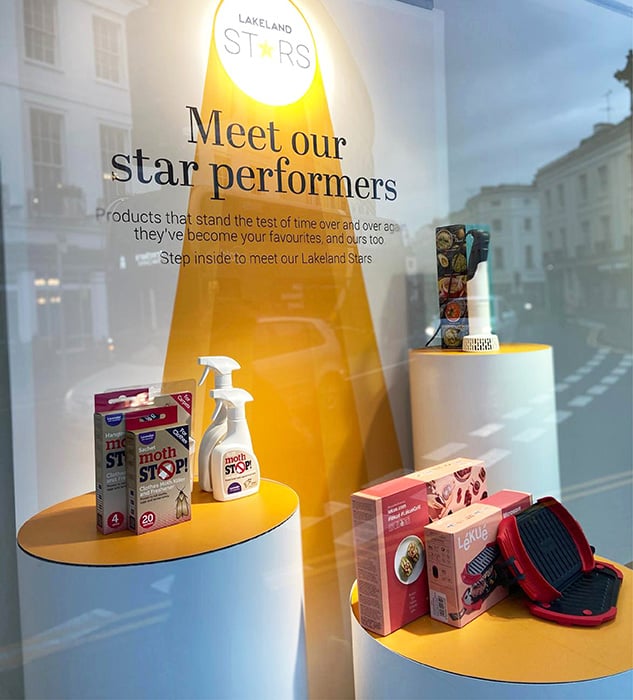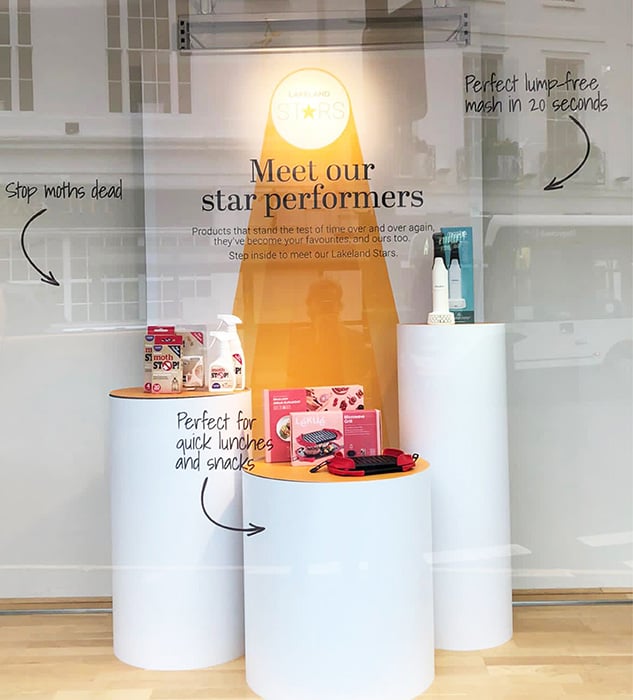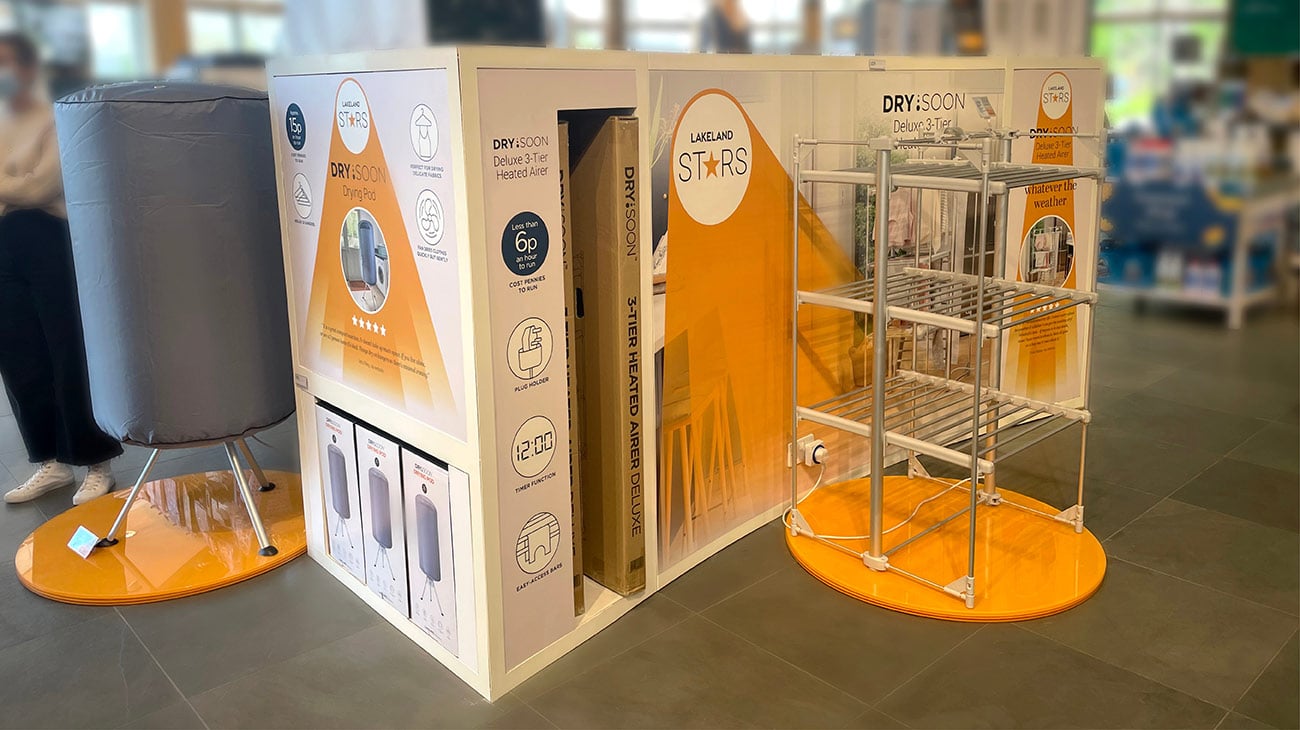 The Result
Lakeland provided their customers with a cohesive in store and online journey, with the selected products clearly highlighted. All elements were designed with a strong storytelling element, helping the customer to understand the benefits behind each product.
The campaign was planned to run for six months, but has been so successful that it's still going strong after more than two years, with new products being added into the range.
Get in contact with us to discuss your digital and print design projects