Case Study
Lakeland Christmas Window Displays 2022
The Challenge
For the third year running, Lakeland trusted us with the design and production of their 2022 Christmas windows and complementary in-store point-of-sale (POS).
The windows needed to be implemented as consistently as possible across an estate of 70 stores, with windows of differing shapes, formats and sizes.
As always, it was essential to showcase the premium nature of Lakeland's brand, while bringing a touch of Christmas magic to the store windows and interiors - engaging shoppers old and new.
Deliverables
Concepts
Creative Design
Print Production
Storage and Delivery
Awards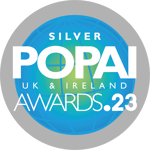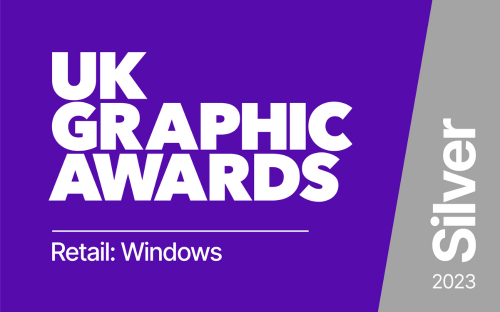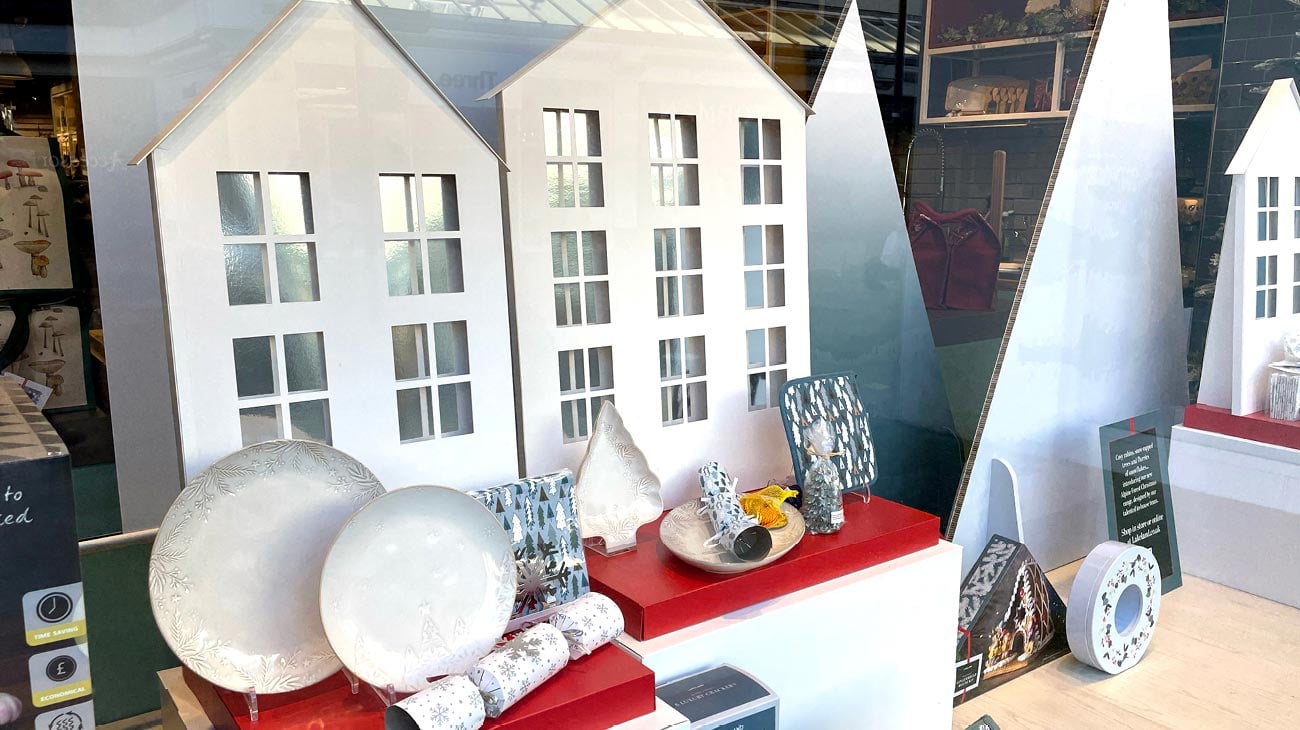 Our Solution
Taking this year's Christmas brand toolkit 'The Joy of Christmas', we built on the premium, stylish, Scandinavian trend and designed 3D and 2D kits for both windows and in-store displays.
The main window display featured bespoke-designed 3D Christmas house product podiums. Manufactured from cardboard, with metallic Mirri™ board window inlays to give a touch of Christmas magic, the houses created a real talking point amongst customers passing by the windows or coming into store.
To complete the classic Christmas scene, two free-standing cardboard mountains sat next to the houses, printed with the muted Christmas colour pallet. The festive winter scene that was created in the windows was very fitting for the season and acted as the perfect backdrop to showcase this season's Christmas product range.
The MauveCreative and MauvePrint teams ensured that all elements for the windows and in-store could be easily implemented by store staff, with simple assembly and appropriate solutions of delivery. Each kit was designed in a modular way, allowing displays to be up- or down-scaled depending on store size.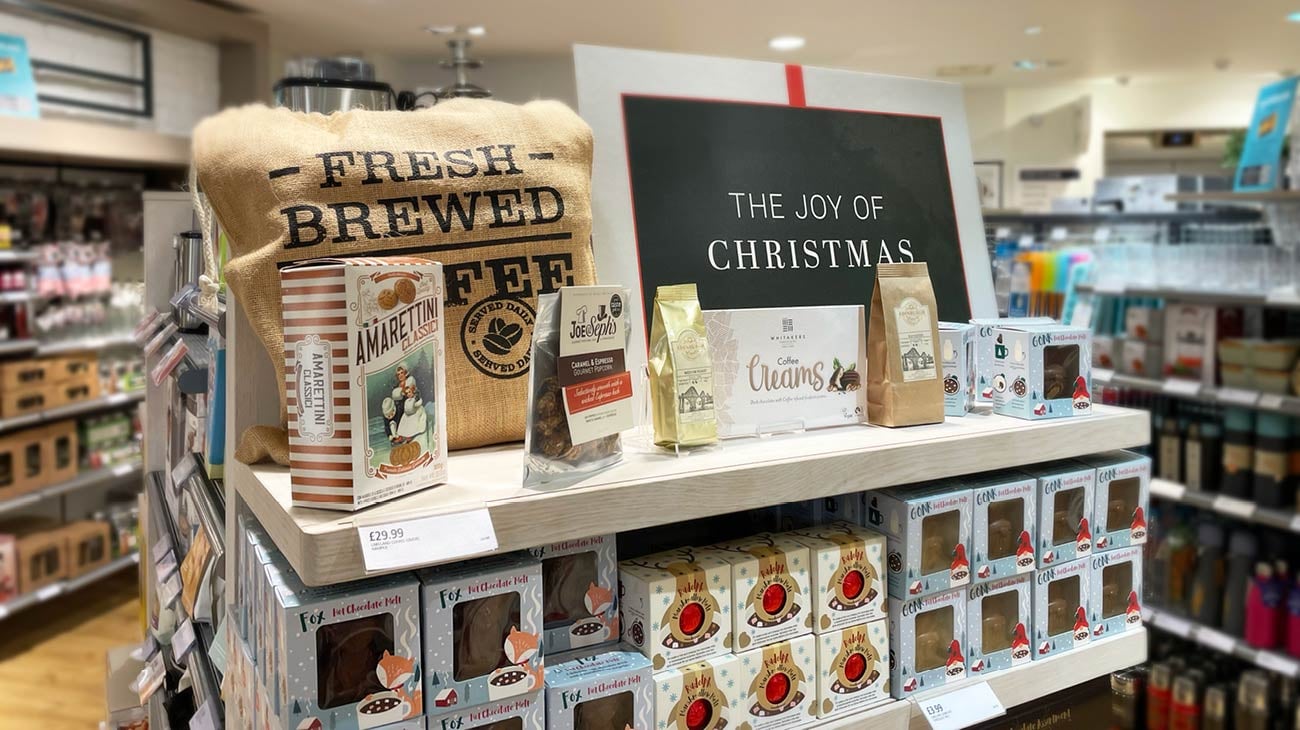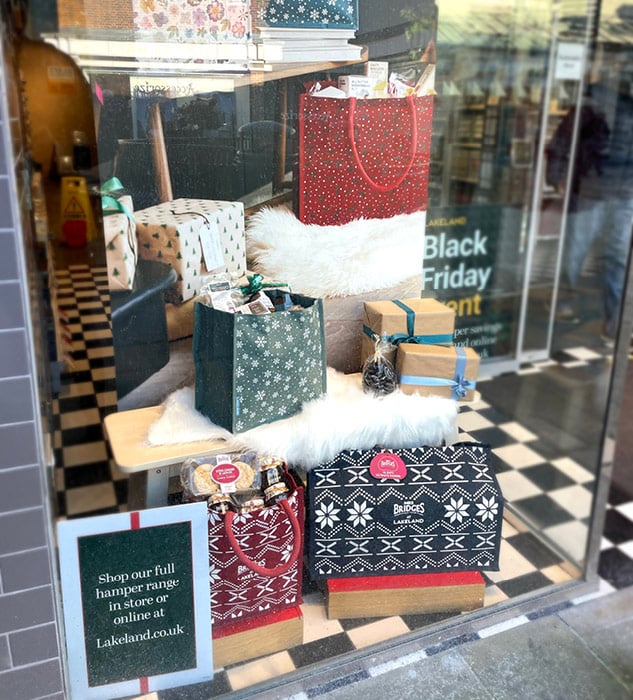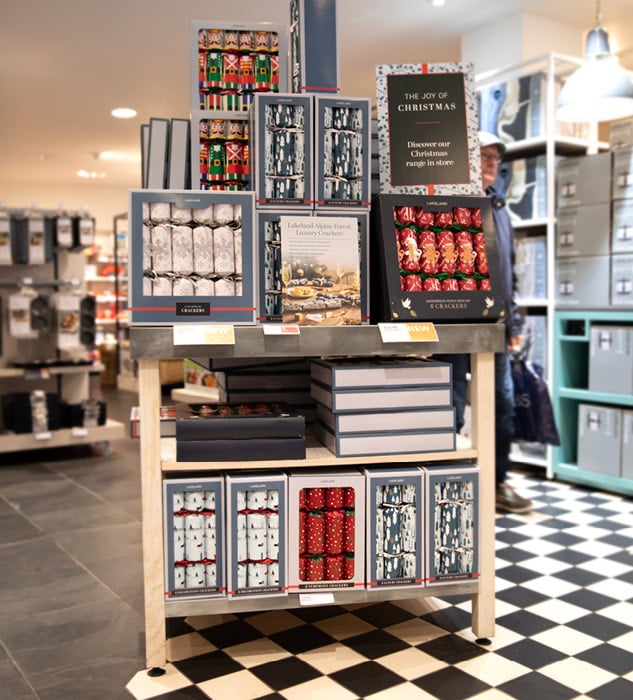 The Result
We created a flexible, showstopping window display that carried its creative design through to in store. The 3D winter scene combined traditional values with on-trend styling to create bold and engaging displays that really resonated with the general public.
The story of 'The Joy of Christmas' really captured Lakeland customers' imagination. It was important to ensure that we kept building on the last few festive seasons, building magical, creative and inspiring festive displays that best showcase the Lakeland 2022 Christmas range.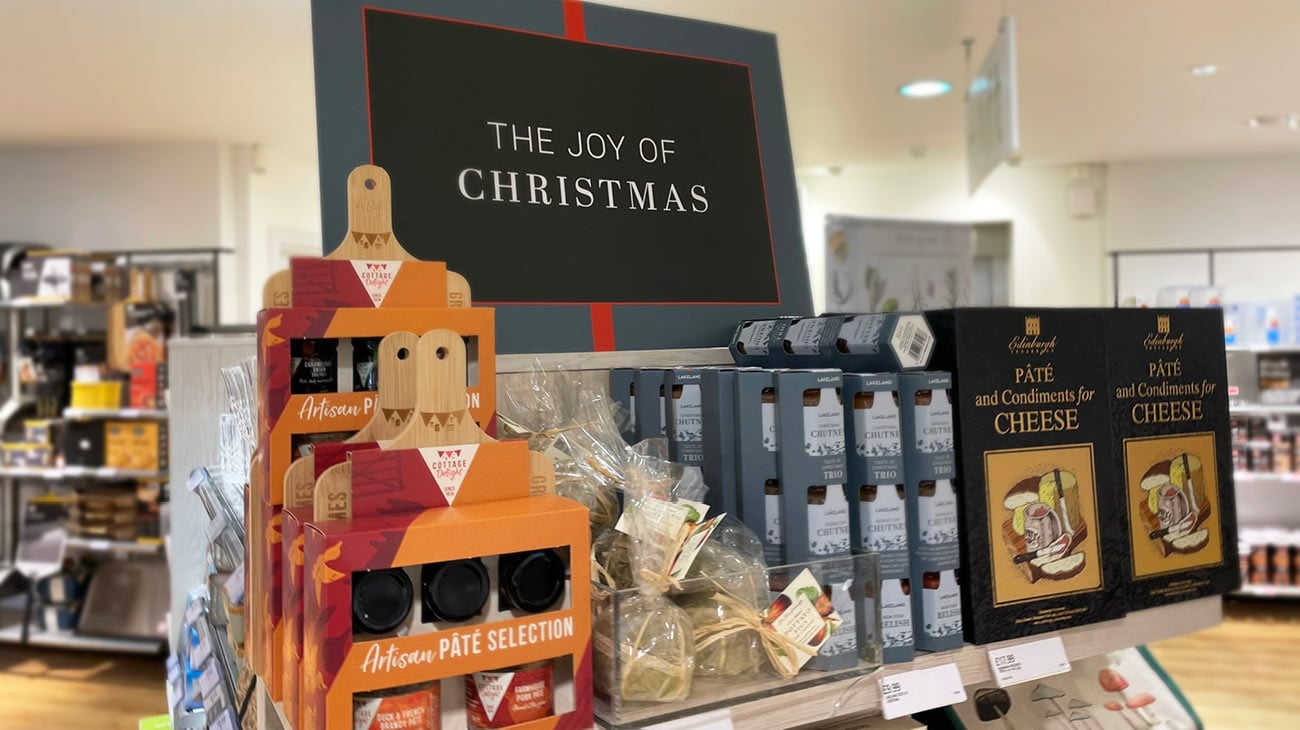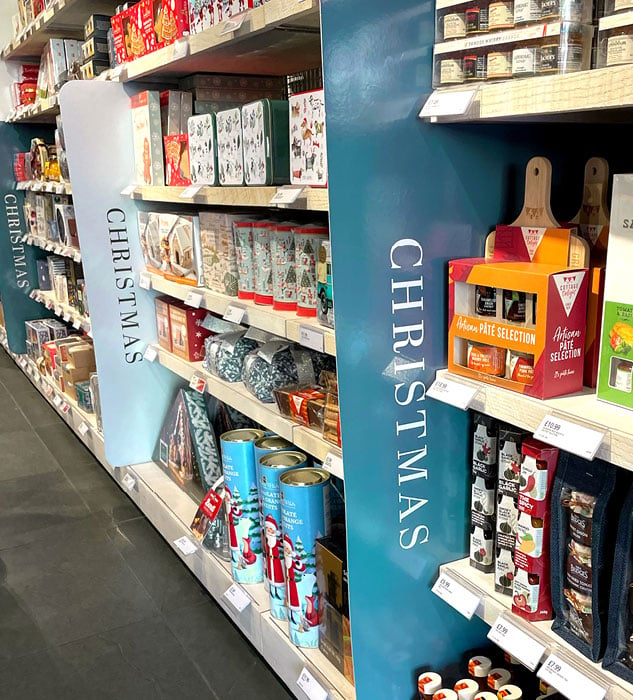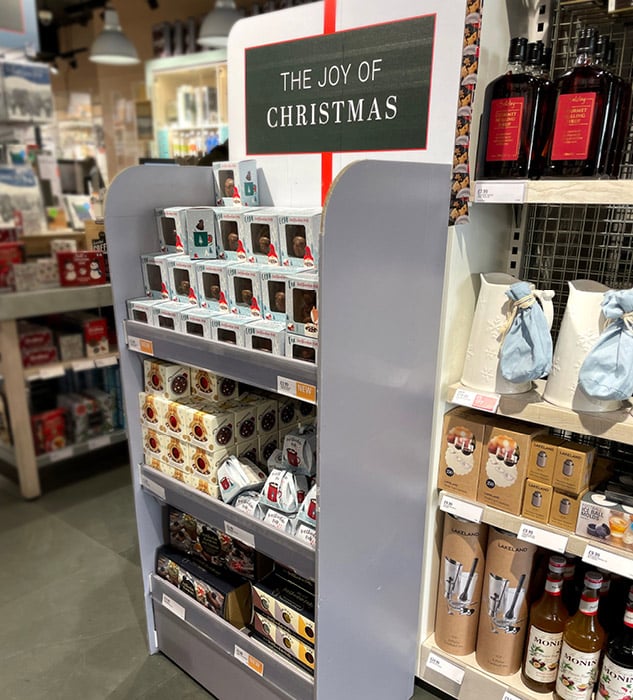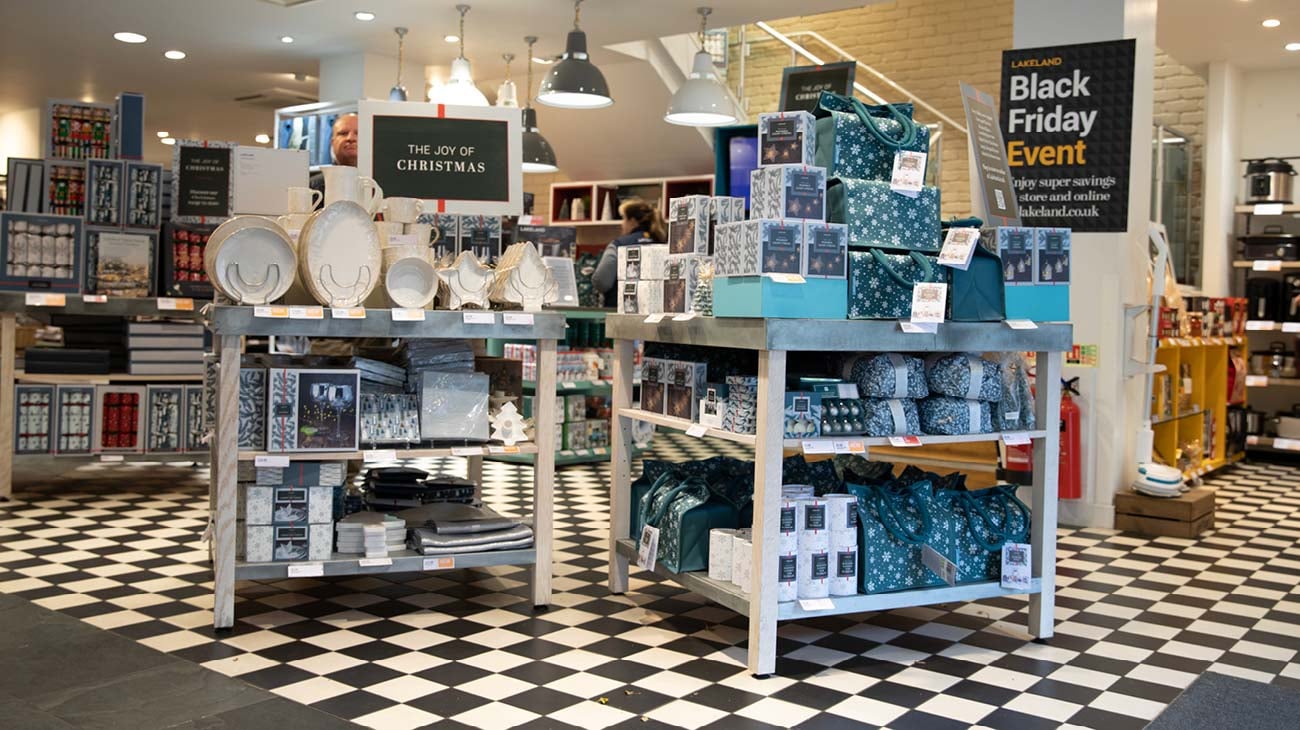 Get in contact with us to discuss your digital and print design projects