Case Study
Award-Winning! Krispy Kreme Dibond FSDU
The Challenge
The brief was to create a display unit to be sited in key motorway service areas, either where there was no existing Krispy Kreme cabinet, or to complement it in another location.
The FSDUs were to be displayed primarily in family resorts such as Center Parcs, and service stations such as Welcome Break and Moto. The FSDU had to be durable enough to withstand day-to-day use in these spaces, and be visually striking to encourage a purchase in busy environments.
The display unit had to generate incremental sales and give more opportunity for Krispy Kreme doughnuts to be sold, be made from environmentally-conscious materials, and accommodate flexible stock levels.
Deliverables
Substrate Recommendations
Creative Artwork
Print Production
Delivery
Awards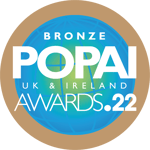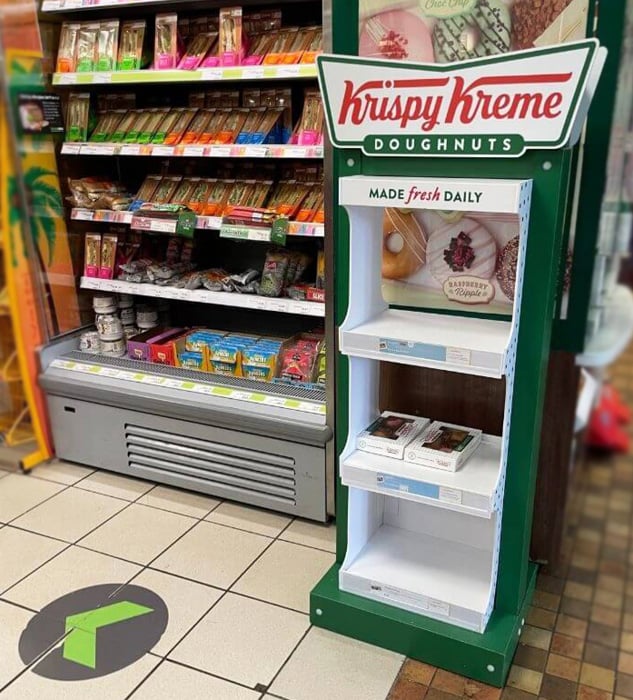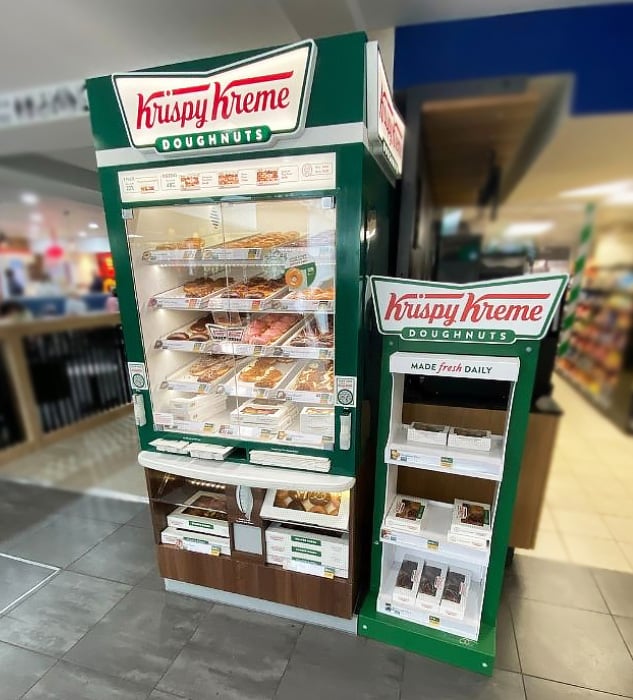 Our Solution
We recommended that we used DIBOND® as the material as it was cheaper and lighter than metal and had a quicker production process, which would often be used. It was key to ensure that the display was still as durable and had a long shelf life similar to metal. It also had no minimum order quantities, making it more cost-effective for Krispy Kreme. DIBOND is also more long-lasting than cardboard, and the inner materials of DIBOND is made up of recycled tyres and rubber.
The project was made easier for the Krispy Kreme team as the whole project was dealt with under one roof, from the concepts, testing and artworking, through to print, assembly and delivery.
Our in-house CAD team designed the unit from the ground up, and our in-house graphic designers artworked the stand-out display, taking into account Krispy Kreme UK & IRE's brand guidelines. We rigorously weight-tested it and made sure that it could withstand knocks, for example from trollies. It was also delivered fully assembled so that there was no installation required.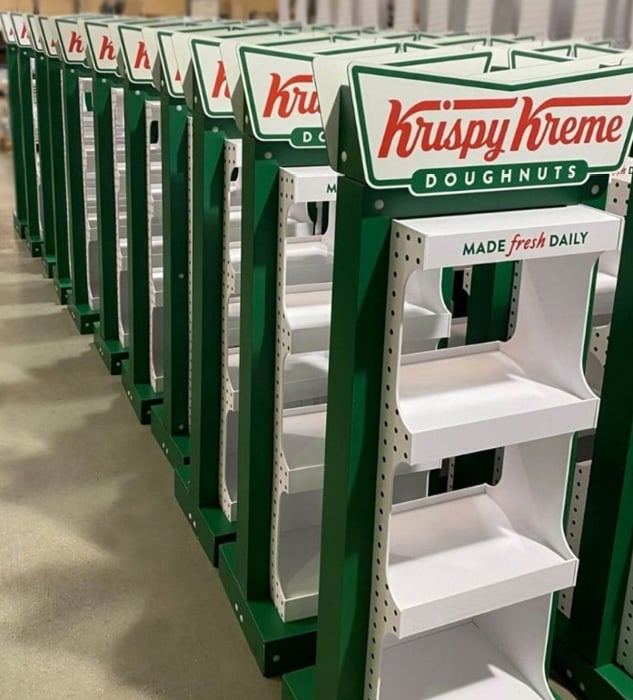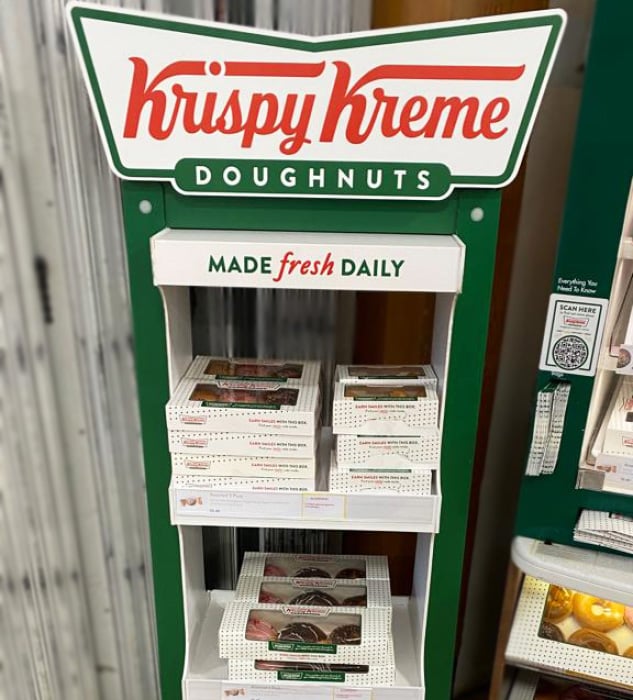 The Result
These displays had a highly-flexible stock holding ability to suit sales levels in different locations. It was double-sided for both low footfall and high footfall retail locations, with two shelves on one side, and three shelves on the other. This was important because the products only have a 24-hour life span, and would be wasted if over-stocked. By using DIBOND in this innovative way to give strength, integrity and have a long shelf life, it was more cost-effective and quicker to produce than using metal. It also allowed us to maintain the strong Krispy Kreme branding by printing directly onto the material.
The unit successfully increased incremental sales through acting as a secondary location, with shopability from both sides. With their long-lasting material, the units were still being used a year later as they had very little signs of wear and tear.
Get in contact with us to discuss your digital and print projects