Case Study
FIFA 21 In-Store Printed Point of Sale Displays
The Challenge
Working with Communisis, we produced a range of in-store POS display units designed for retailers of all sizes across Europe, providing an interactive retail experience for the EA Sports' flagship game, FIFA 21.
Gaming, electronics specialists and grocers were the main recipients. The displays had to be modular, engaging, recyclable, have a stadium feel, and be COVID-19 safe.
Deliverables
Account Management
Cardboard Engineering
Print Production and Finishing
Delivery
Awards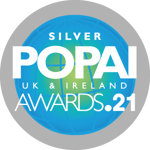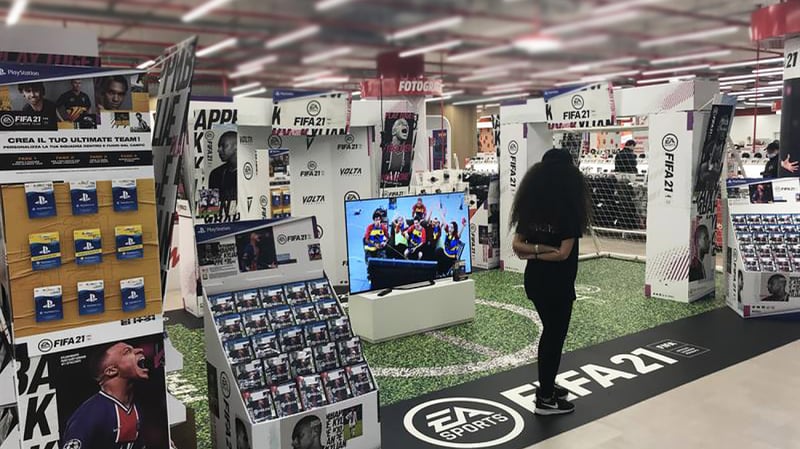 Our Solution
Designing the units to be COVID-friendly whilse aligning with EA's standard recycling standards presented many challenges. From brief through to the sketches and visuals we worked with Communisis and EA's creative team at Studio CO2 to ensure that the full range of units were fit for the job. The 'columns' were used to create 'arches' allowing retailers to grow or reduce their theatrical display as they saw fit.
The flagship unit included a real 'SAMBA' training goal, branded PU foam footballs, faux grass flooring and a built-in motion activated speaker which when consumers scored a goal, a crowd cheering noise was played.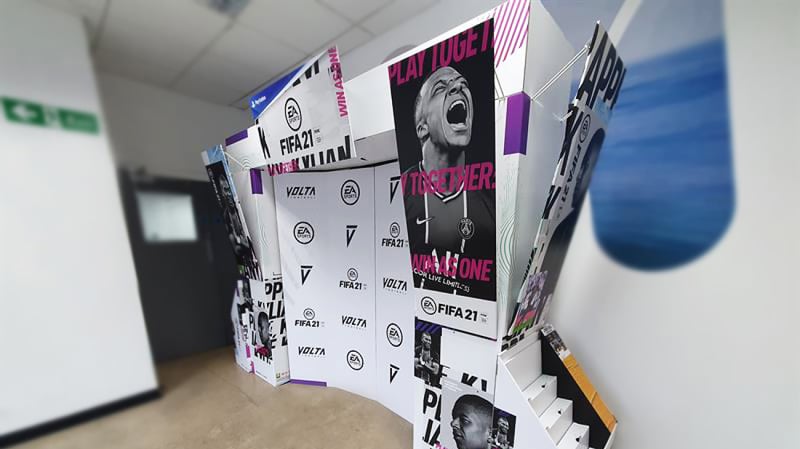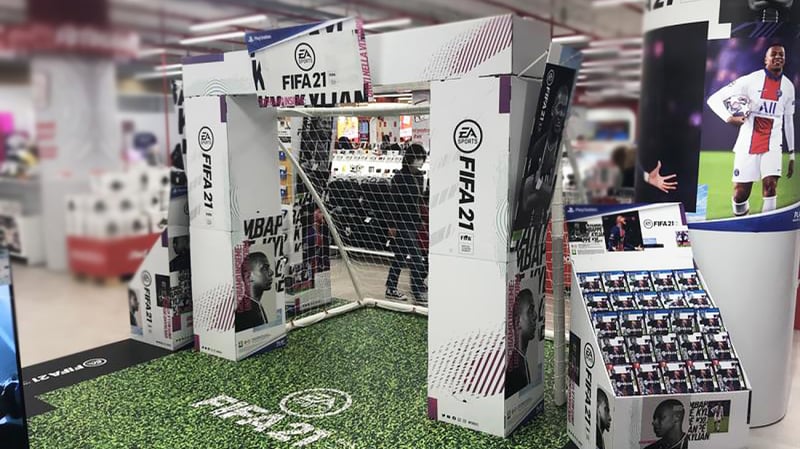 The Result
The reaction from retailers across Europe was brilliant, with a great presence on social media when consumers scored a goal.
Needing to cater for retailers of all sizes, the modular approach catered for both store space & budget. Working closely on the design with Studio CO2, Communisis and EA, we combined to create a range of eye-catching COVID-19 safe units. Feedback from the retailers was about how easy the modules came together and they were impressed at the design elements behind it.
Get in contact with us to discuss your digital and print projects