Case Study
Carpetright Sample Mailing Box
The Challenge
Carpetright wanted to streamline their mailing process for carpet samples ordered online by shoppers. They asked us to look at the full shopper sampling journey including the copy of the letter and leaflet included in the box, with the aim to increase conversion and highlight the key messages of the brand. The material also needed to be sturdier and withstand the postal journey so that shoppers' samples arrived intact.
Deliverables
Creative Design
Copywriting
Concepts
Print Production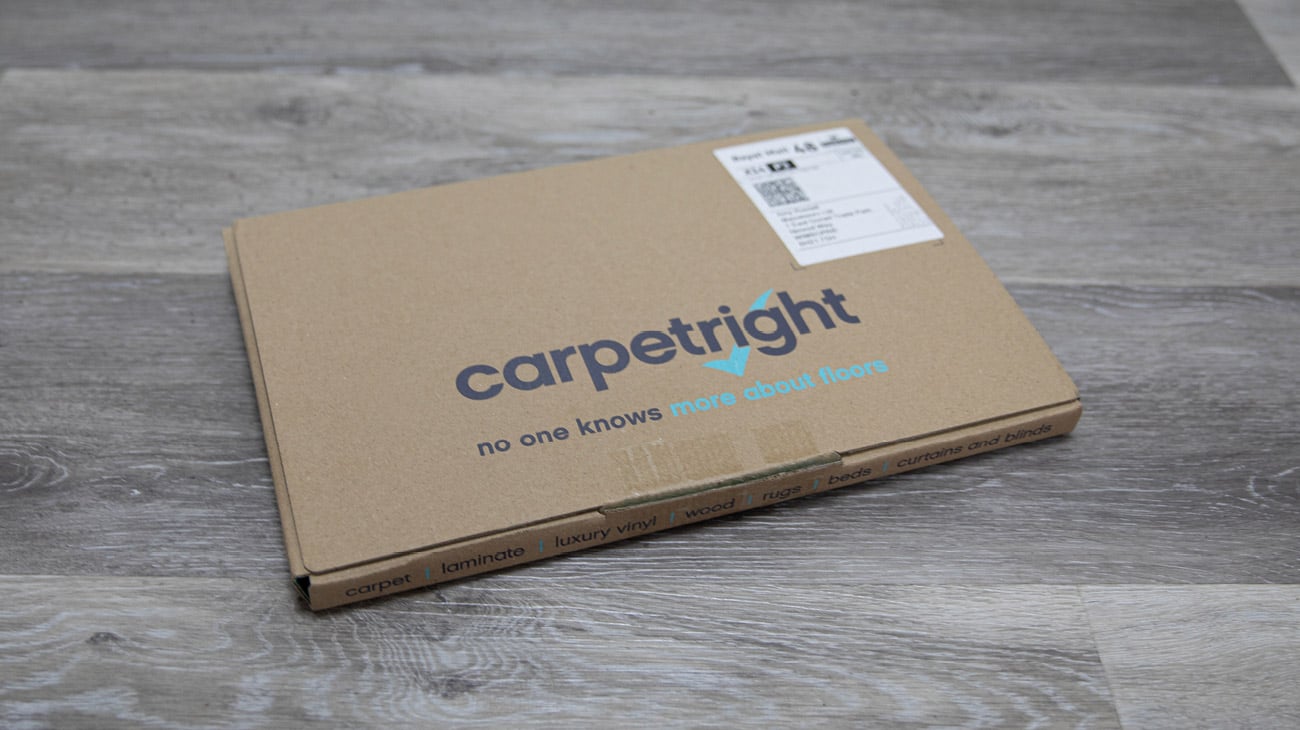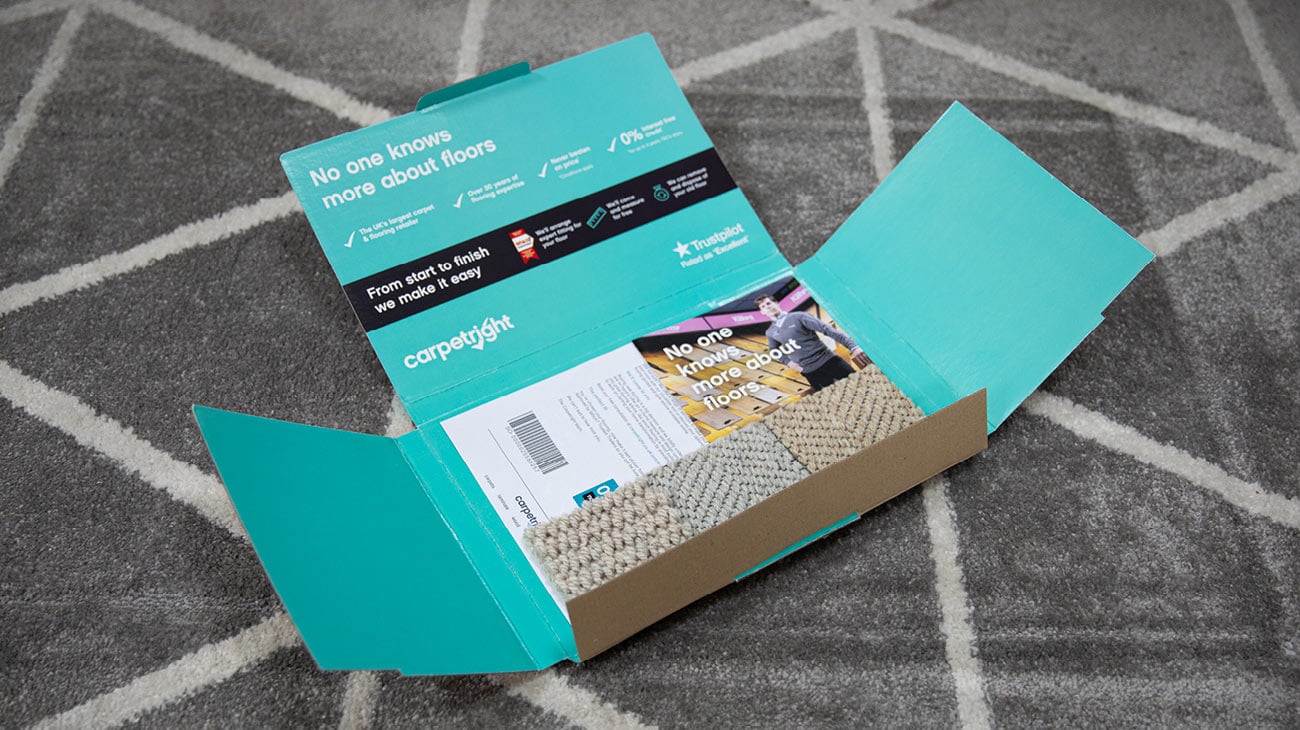 Our Solution
Our MauveCreative agency team reviewed the full end-to-end communication journey, and devised the copywriting and creative design for the box, letter, brochure and email. The team worked with the existing Carpetright brand guidelines to create a carpet sampling journey that would excite and delight shoppers, with impactful colour revealed on opening. Key messages were also incorporated into the inner box, maximising the opportunity to get these messages seen by the shopper. The box outer was also designed in a rustic brown, highlighting the logo and products available.
The boxes are made of fully recyclable cardboard, and they were designed to be much quicker for Carpetright's warehouse staff to assemble than the previous box design.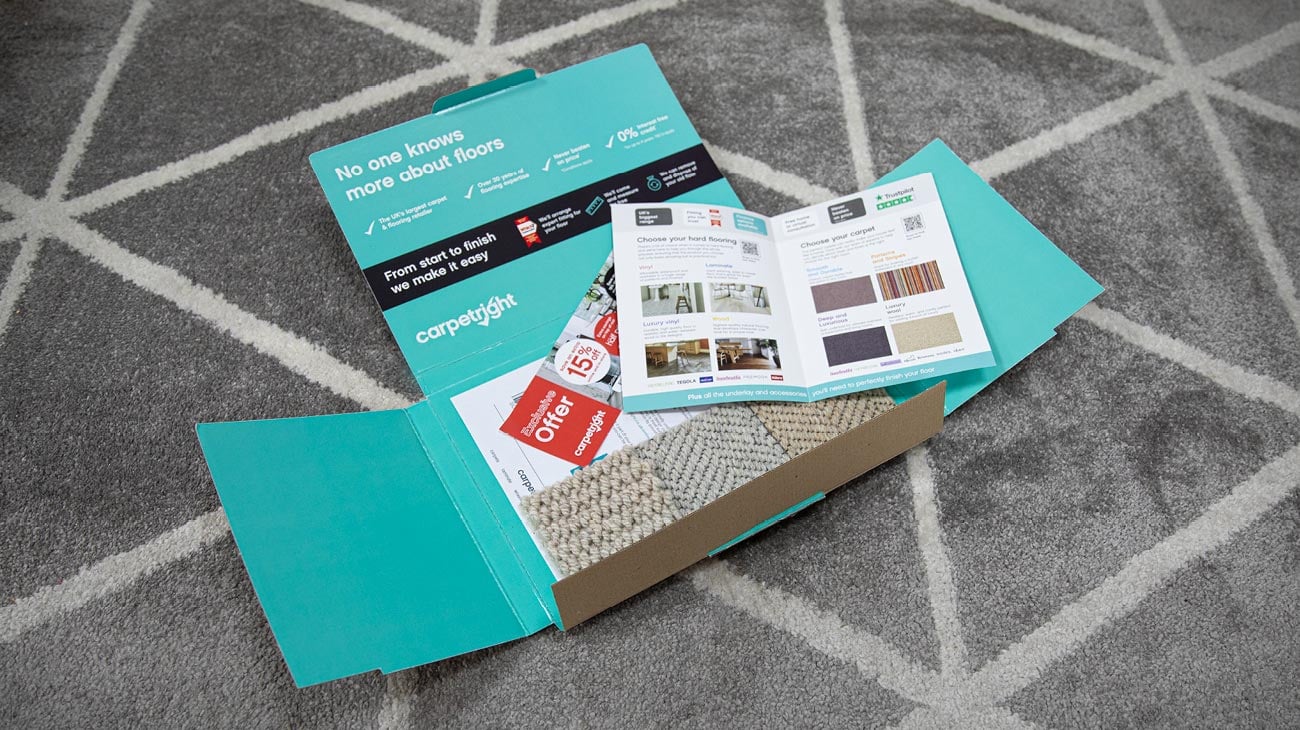 The Result
Consistent messaging and design was delivered across the box, leaflet, letter and subsequent emails - resulting in a cohesive narrative throughout the shopper journey. The material used was much more premium and durable, and feedback was that it was arriving to customers in a way that best represents the Carpetright brand.
The Carpetright marketing team were so pleased with the result that they recommended a similar solution to another company within their group.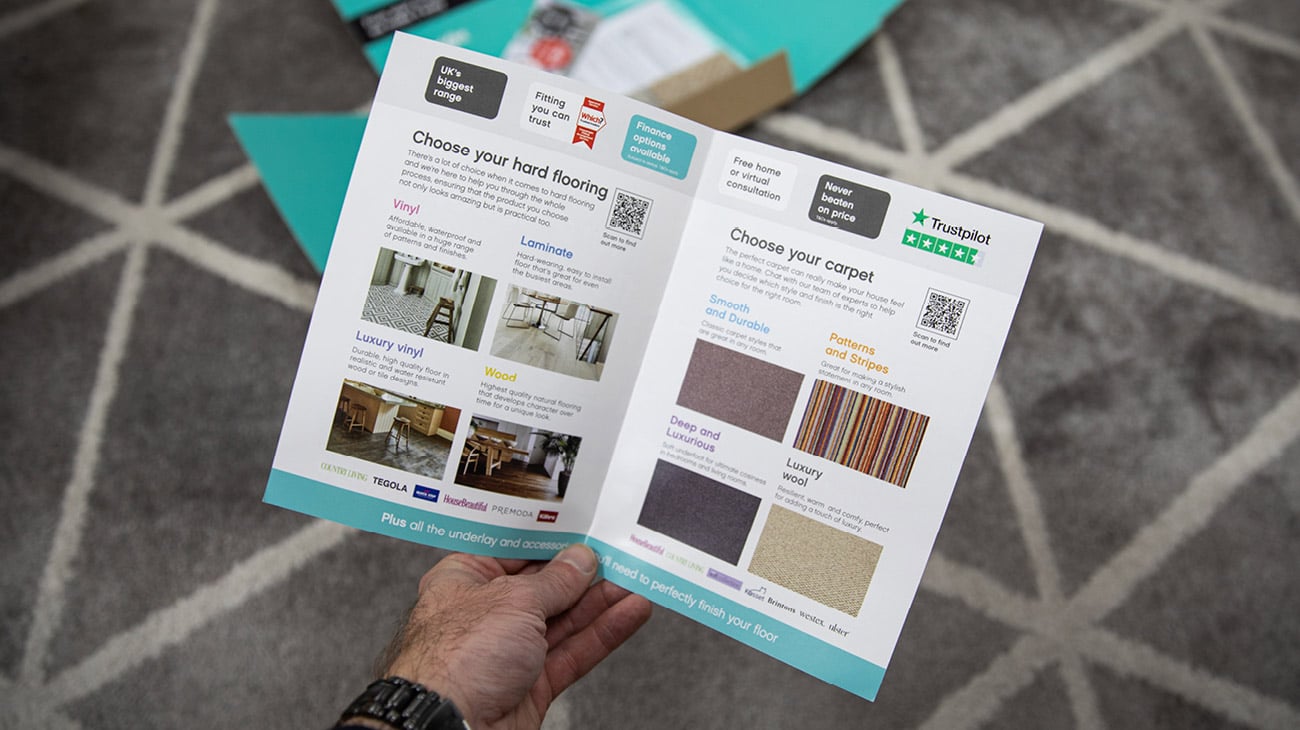 Get in contact with us to discuss your digital and print design projects