Case Study
Staff Engagement Box:
Bringing Christmas to Life at Lakeland
The Challenge
Lakeland challenged us to come up with exciting ideas to introduce the 12 Days of Christmas range to their store colleagues. The aim of the brief was to successfully engage colleagues to showcase their new Christmas product range, and get the nationwide team excited and ready to drive Christmas sales in store.
Deliverables
Creative Concepts
Artworking
Print Production
Fulfilment Picking & Packing
Delivery to Stores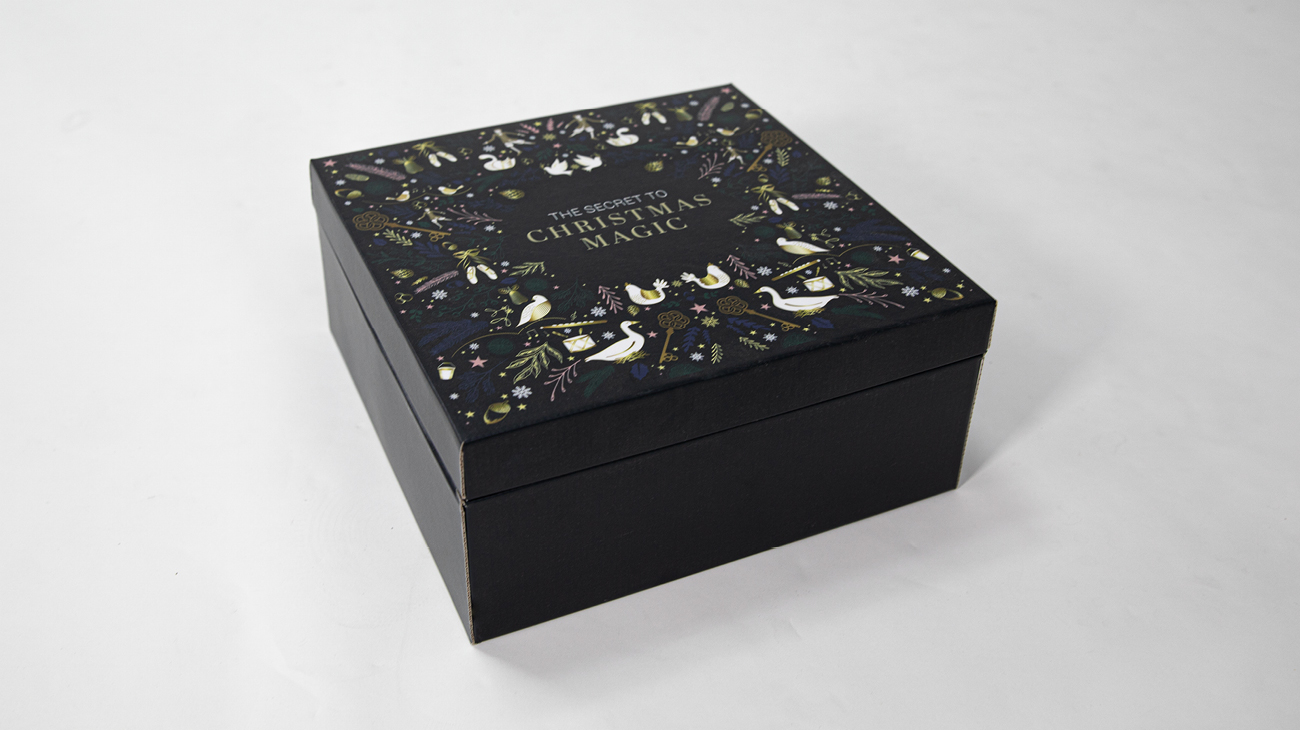 Our Solution
Lakeland chose this option from a range of creative concepts, and our MauveCreative and MauvePrint teams designed and printed this beautiful box, complete with mirror and embedded LED lights. The artwork was designed to complement the theme and styling of the 2021 Christmas campaign in store.
Our MauveFulfilment team also picked and packed each of the products, and shipped the completed box to stores. The box was individually addressed to each store manager and contained a range of hero products that were part of the 2021 Christmas campaign.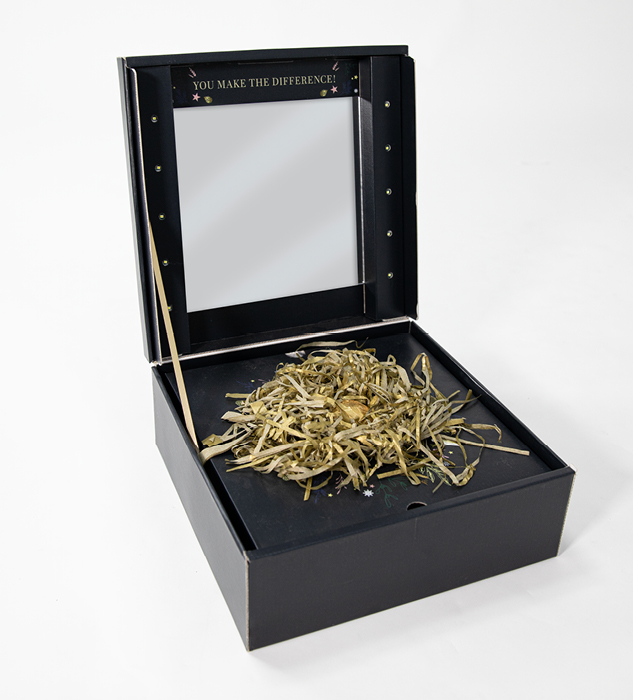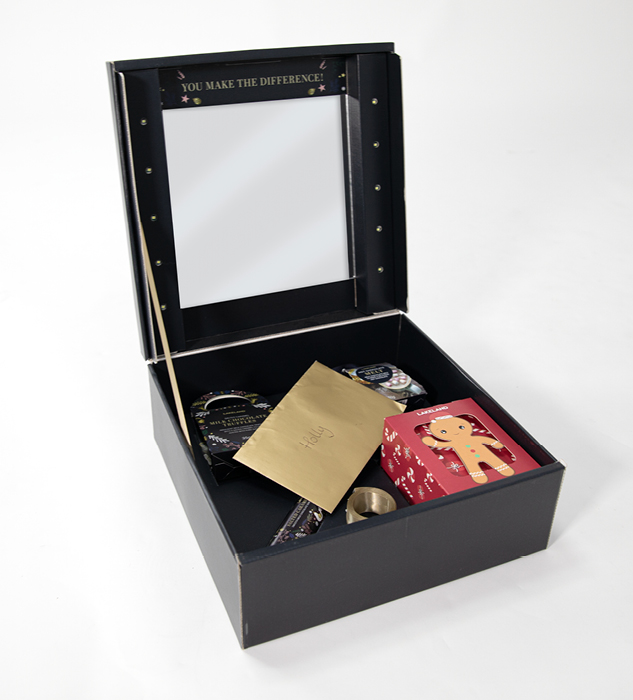 The Result
The box successfully increased staff engagement as each store manager was given the opportunity to have early visibility of the upcoming product range, and was also a lovely gift to receive - bringing to life the Lakeland Christmas magic in a box. This meant they could build their knowledge to promote the product range to other store colleagues and customers ahead of the Christmas campaign launch, driving sales in store.
Lakeland said: "It was very well received by the store managers and landed a really great message to the team!"
Get in touch to discuss your digital and print design projects