Case Study
Krispy Kreme Social Media Influencer Packs
The Challenge
Krispy Kreme UK & IRE needed an impactful way to package up their limited edition Summer 2021 range of ice cream-inspired doughnuts to be sent out to influencers pre-launch.
The pack needed to create a stand out moment for the influencers to be encouraged to share it online and show off the products in the best way, and be made from environmentally friendly materials.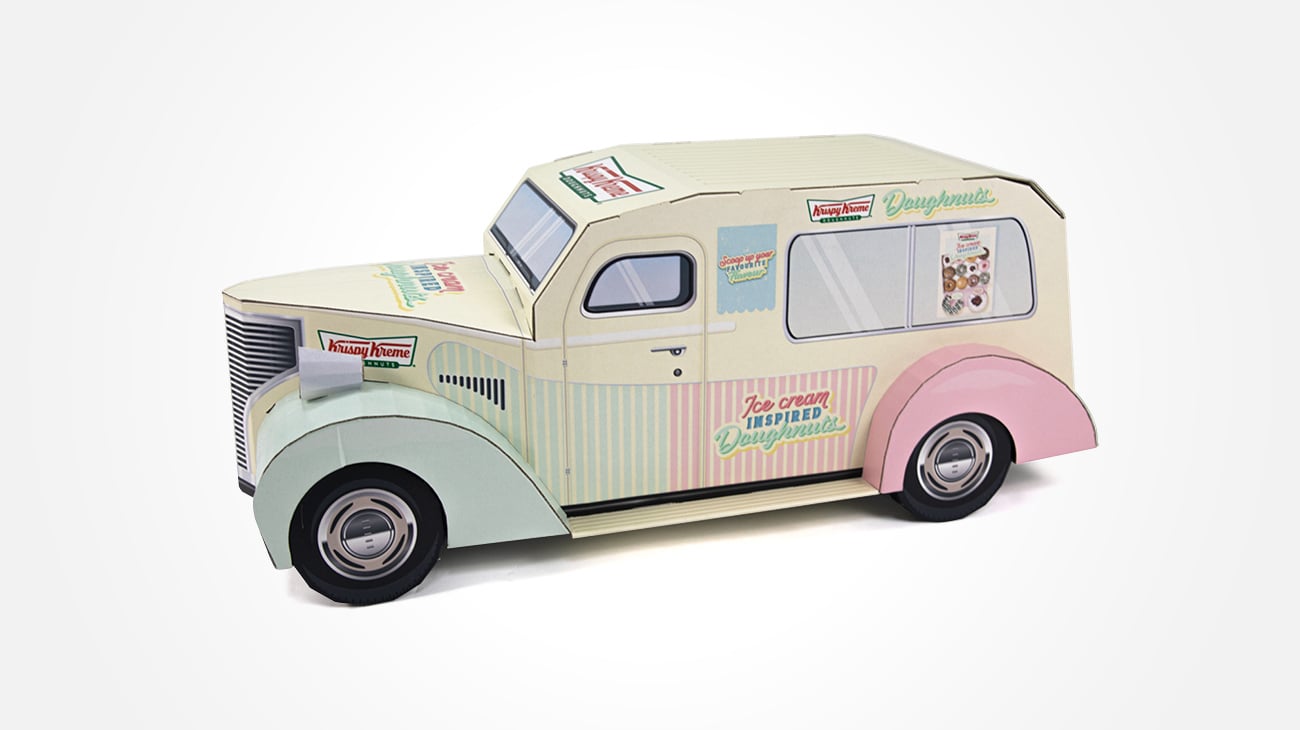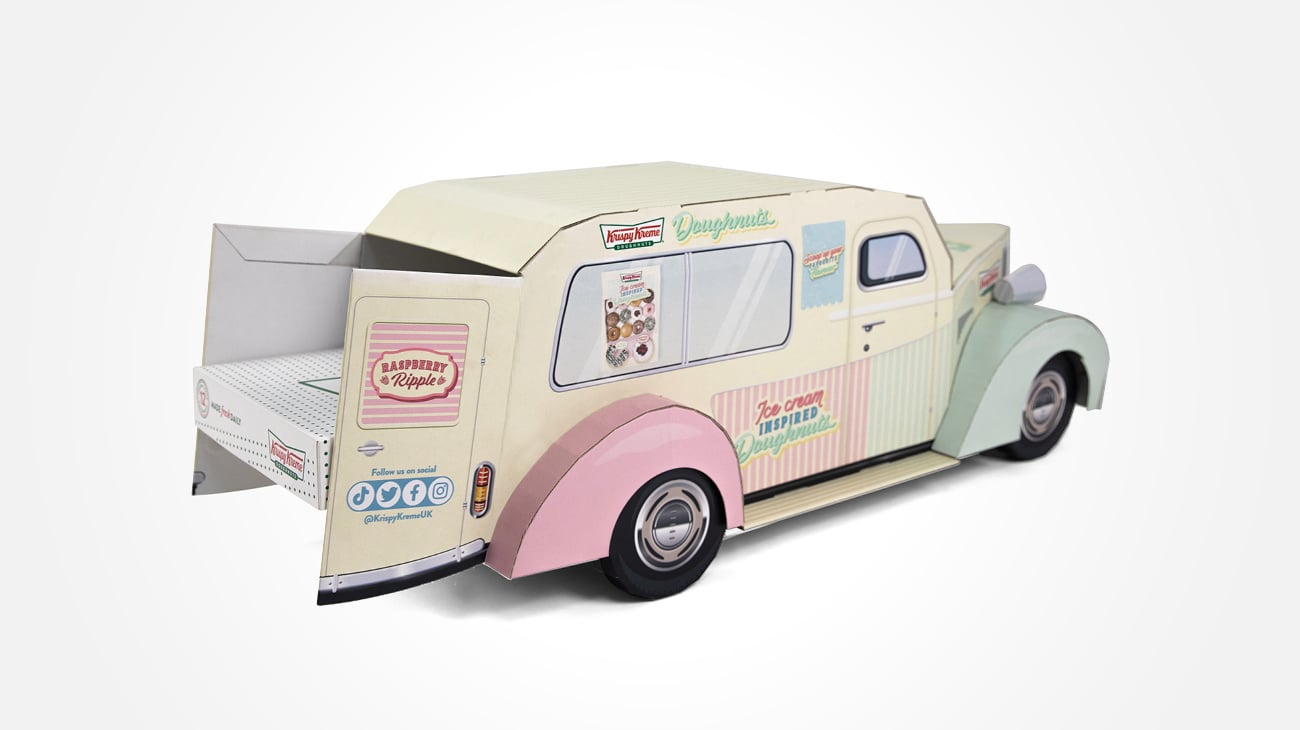 Our Solution
Working with Krispy Kreme UK & IRE, we created this colourful, retro design, playing to the nostalgia of the first ever Krispy Kreme truck from the 1930s. To tie in with the ice cream theme, we put an ice cream menu on the side, focussed on the new doughnuts, called out social channels and incorporated the Krispy Kreme logo.
Our MauveCreative graphic designers created the concept and artwork for this ice cream truck and our MauvePrint CAD team also designed the physical shape, and the ability to store doughnuts inside the truck itself. It was important that our design reflected the summer product range and and gave a sense of summer fun. The pack was also printed and assembled by our MauvePrint production team, entirely from cardboard.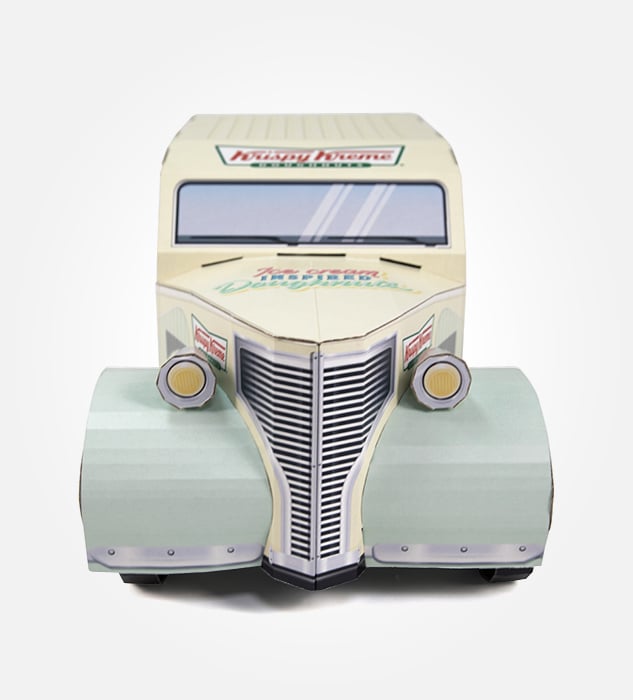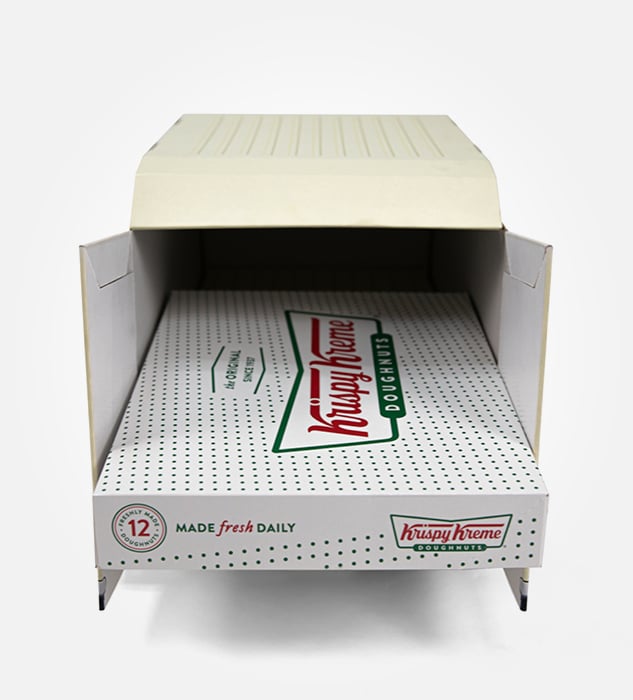 The Result
The truck was sent to key influencers as packaging for 12 doughnuts, and displayed on both the influencers' and Krispy Kreme's social media. Some of the Instagram influencers included Vicky Pattinson, Alexandra Burke, @birkbites, @chloepierreldn and @isolationeating.
The truck fit the precise size of the doughnuts box and Krispy Kreme were thrilled with the completed design. The truck increased brand and product awareness of the summer range of doughnuts which led to increased website traffic and an uplift in product sales. There were 100 pieces of coverage across the UK with this truck contributing 25,000,000 towards an opportunity to see (OTS) of 271,255,559.
The project is also a Finalist in both the The Drum Roses Awards 2022 in the category of Consumer or eCommerce, and the Influencer Marketing Awards 2022 in the category of Best Brand Engagement Campaign!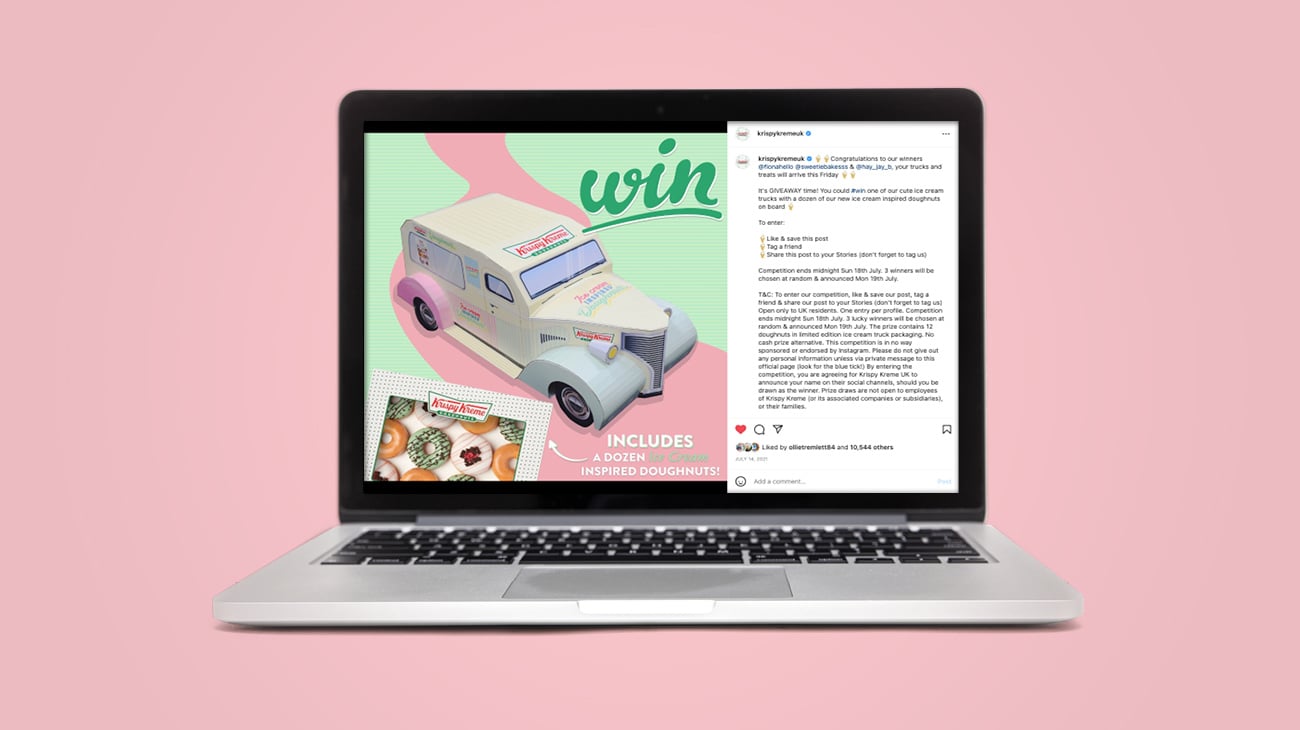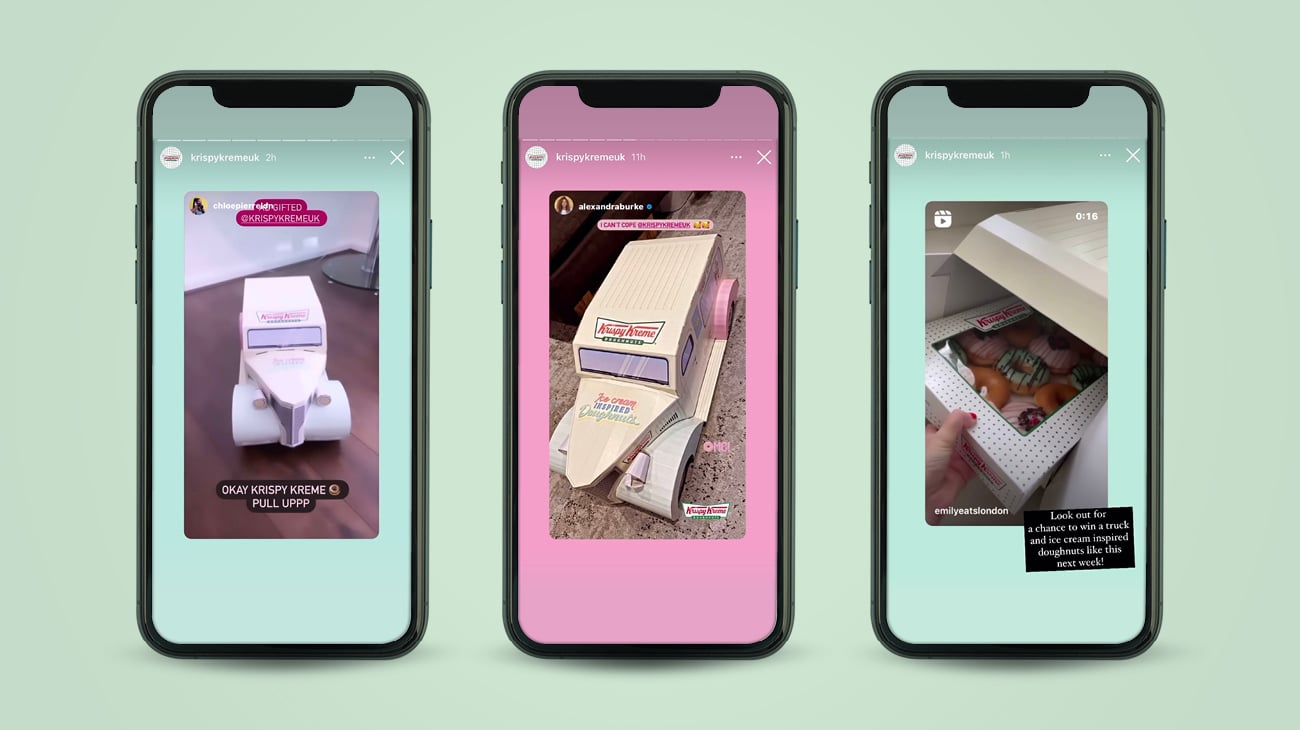 Get in contact with us to discuss your digital and print design projects