Case Study
Influencer Marketing Design & Print
The Challenge
Krispy Kreme UK & IRE needed an impactful way to package up their limited edition Halloween doughnuts to be sent out to influencers pre-launch. The packaging needed to create a WOW moment for the influencers to be encouraged to share it online and show off the products in the best way, and be made from environmentally friendly materials.
Deliverables
Creative Design
Print
Finishing
Distribution
Our Solution
Our CAD team designed the showstopping physical shape of the house and made sure there was a big reveal moment when lifting up the house to reveal the doughnuts inside. Our MauveCreative designers then expertly created this fun concept and artwork to fit the unique haunted house design. They also made sure that key messaging was included that was unmissable, giving the influencers the best chance of sharing this information on their posts. Finally, it was printed onto fully recyclable cardboard, and hand assembled by our MauvePrint team.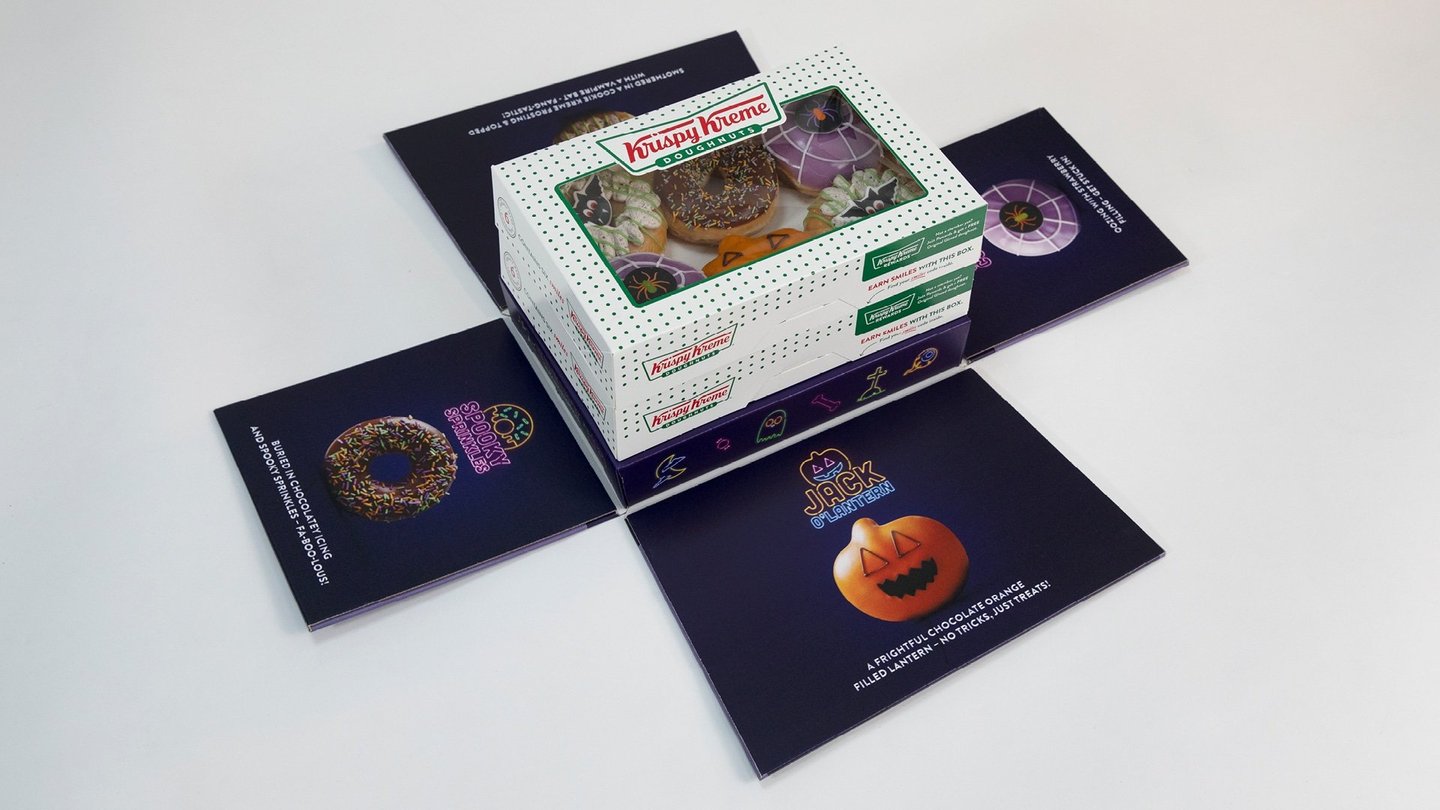 The Result
These haunted house boxes were hand delivered to press contacts and social media influencers who couldn't help sharing the packaging on their social media platforms, primarily Instagram - exciting and delighting them to create a buzz online!
The boxes resulted in increased brand awareness for Krispy Kreme UK & IRE, and they saw an uplift in sales of the Halloween range. It meant there were 147 pieces of coverage across the UK with an opportunity to see (OTS) of 140,673,500.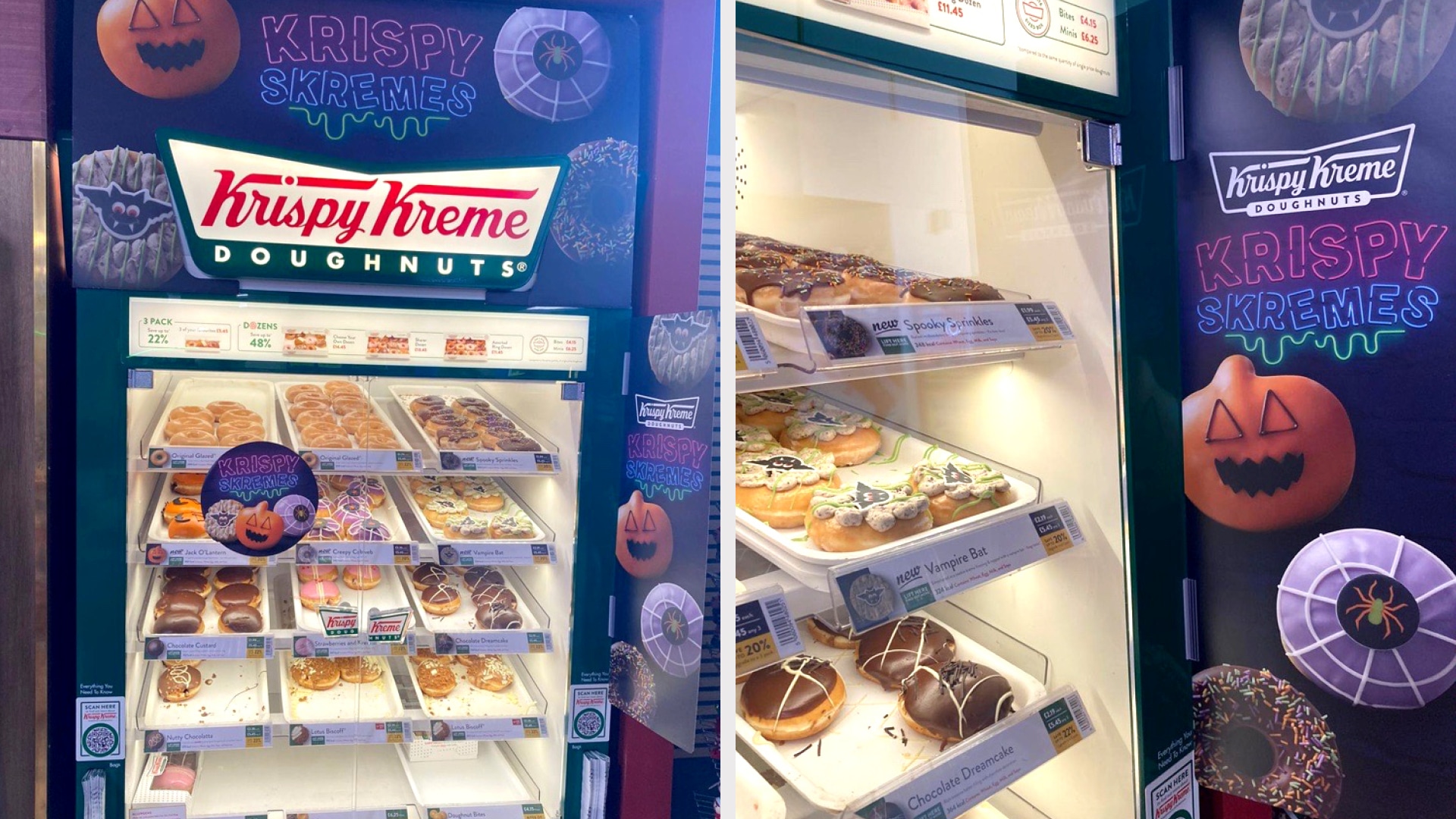 Contact us to discuss your digital and print design projects