Case Study
Christmas Window Display Print and Design
The Challenge
Lakeland needed Christmas windows that were really going to make an impact during this golden season for retailers.
The windows had to showcase Lakeland's Christmas range effectively across a variety of window shapes and sizes in their 70 stores.
It was key to reflect the premium nature of the Lakeland brand and reflect the winter Christmas season, while creating a magical experience for shoppers.
Deliverables
Concepts
Creative Design
Artworking
Print Production
Distribution
Awards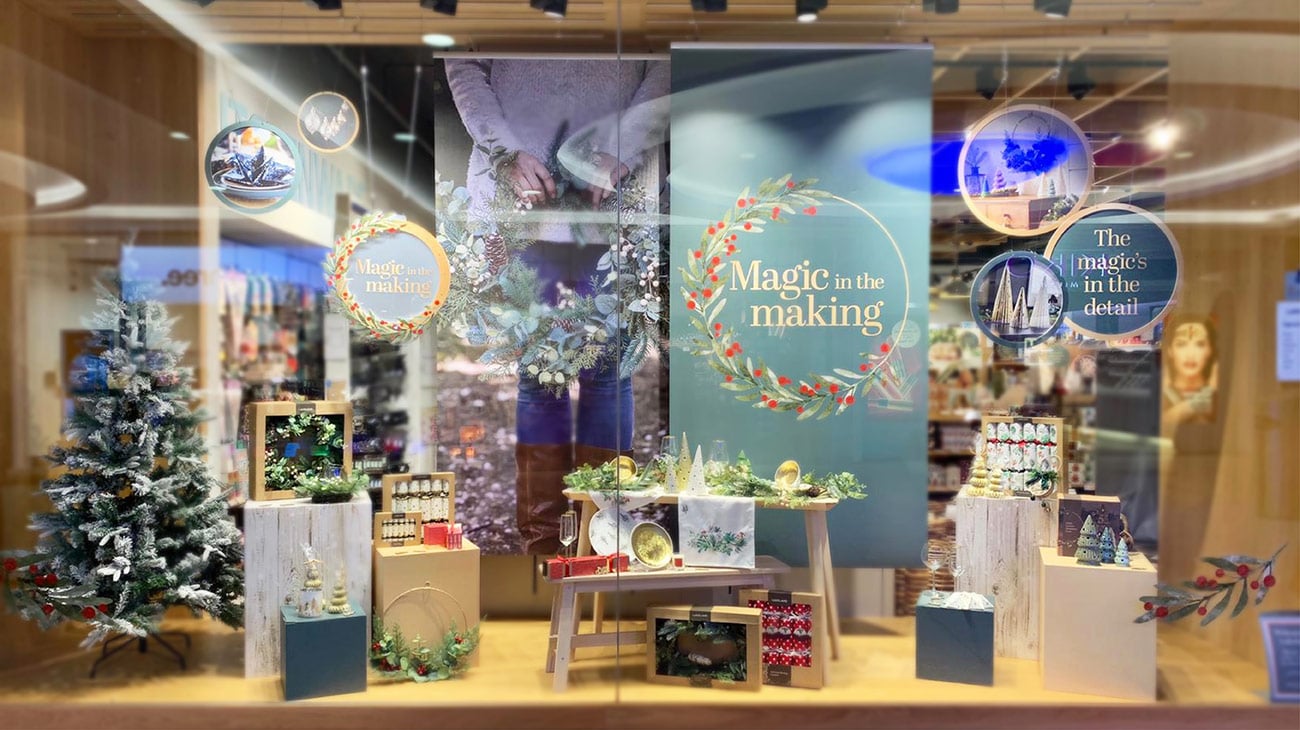 Our Solution
Taking the existing brand toolkit, we used these assets as the basis for all the 3D elements across the display. Our in-house CAD team and MauveCreative designers made sure that everything was centred around the Scandinavian theme and created a window display centred around this natural, premium styling, in keeping with the Lakeland brand. We deconstructed the original assets and ensured a sense of depth in the windows to create interest, and disrupt shoppers to draw them to the window. We worked with Lakeland on several iterations of the design and made sure that it could be adapted to suit windows of all sizes across their retail estate.
All aspects were fully account managed by our team and produced and shipped together. Our MauvePrint team produced everything within the premium Christmas window displays - made up of table glorifiers, hanging hoops with embedded LEDs, easel boards, table raisers, plinths, product highlighters, PVC hanging banners and vinyl clings.
It was important that the displays could be assembled by in store staff across windows of varying sizes and formats, without needing to rely on an installation team, so it was all delivered flat packed direct to each store and was simple to assemble and fit. Each kit was also modular to fit each window size and number of windows per store.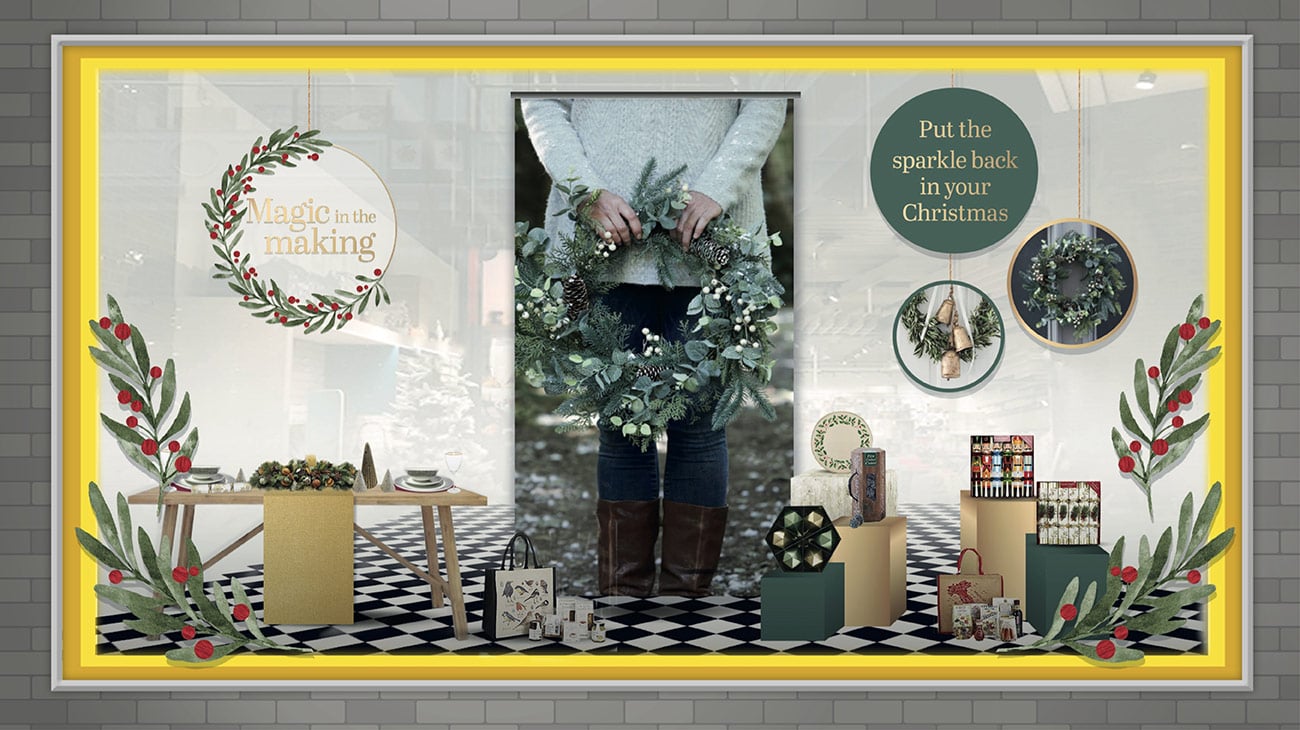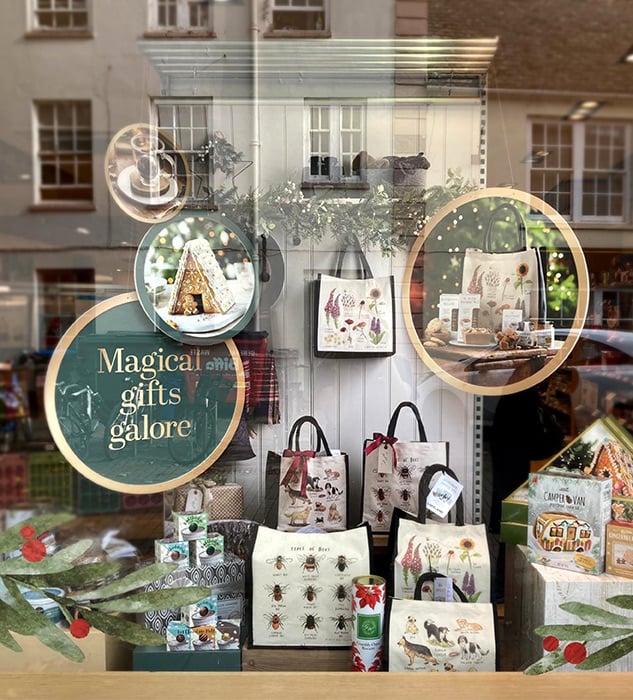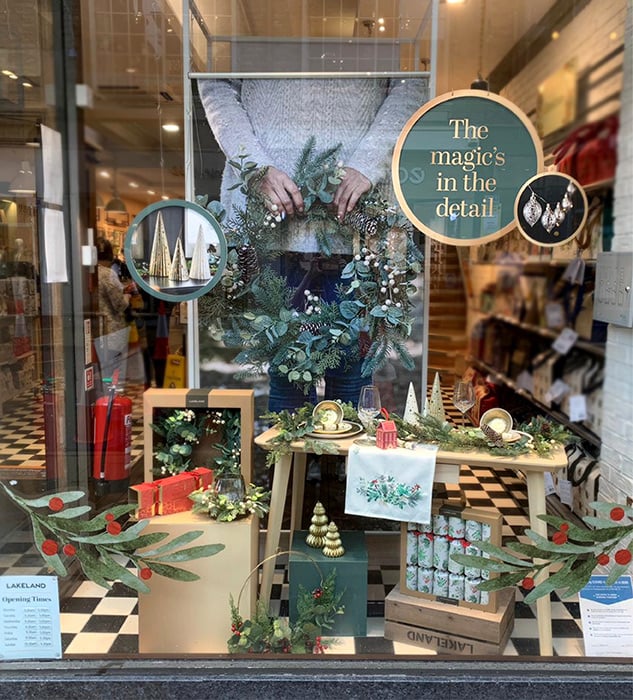 The Result
The window encapsulated the magic of the season, enticing shoppers into the store and generating excitement. The brand toolkit and Christmas cheer was really brought to life in a 3D form. Through movement, innovative expert cardboard engineering and beautiful retail-ready design, we showcased the Christmas range and the products at their best.
The key Lakeland messaging was all about the magic of Christmas, so we gave the customer a magical experience in these unmissable displays through the sparkling LEDs and premium printed elements. The display provided Lakeland with a flexible merchandising kit to showcase their Christmas range, from small to large products.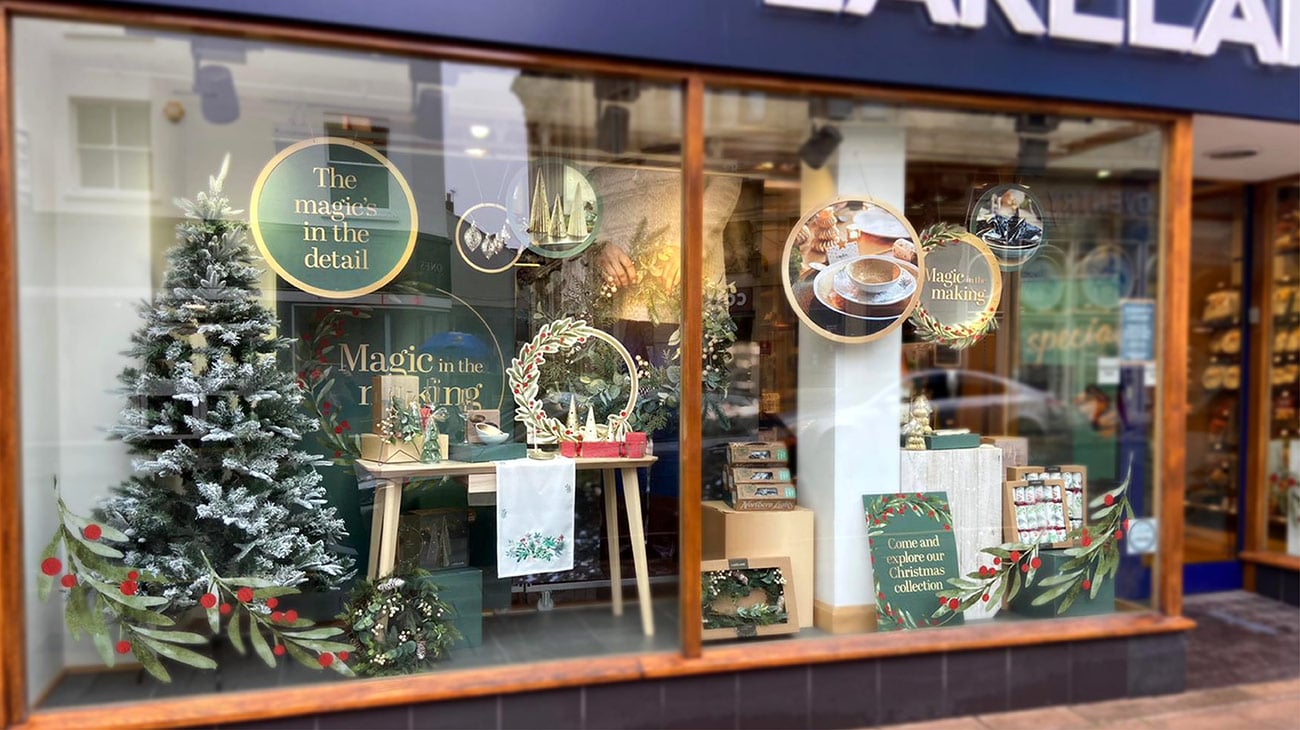 Don't just take our word for it
A lovely seasonal display building on existing brand toolkit, bringing theatre to the display with movement and 3D assets.
Get in contact with us to discuss your digital and print design projects