Case Study
Victory Puzzles Startup 3PL Fulfilment
The Challenge
Victory Puzzles is a company that produces and sells high-quality jigsaw puzzles with various themes and designs.
This 100-year-old world famous brand was planning a high profile relaunch in 2022, and was in need of a suitable fulfilment location to store and ship their products. They started from home in the USA and had sales channels on both sides of the Atlantic.
They needed a professional set up that could handle their growing demand and allow them to focus on their sales and marketing strategies.
Deliverables
Storage
Distribution
eCommerce WMS Integration
Custom mailing boxes
Our Solution
The MauveFulfilment team offered Victory Puzzles a comprehensive and customised service that met their specific needs. We took hold of all their stock and integrated it into our warehouse management system (WMS), which linked with their eCommerce platform of choice. This enabled us to efficiently and quickly dispatch orders while logging everything, and to offer next-day delivery if required. We also gave them the option to set shipping rules and edit orders as needed. The Victory Puzzles team could log into the WMS, make adjustments and have visibility of their inventory and order status at any time.
In addition to managing all their fulfilment, we also provided them with value-added services that enhanced their brand image and customer satisfaction. We produced custom-made shipping boxes that fit perfectly to provide the best protection for their puzzles, and we also produced branded gift wrap paper that was used for their Christmas deliveries. These features helped them to create a memorable unboxing experience for their customers and to increase their loyalty and retention.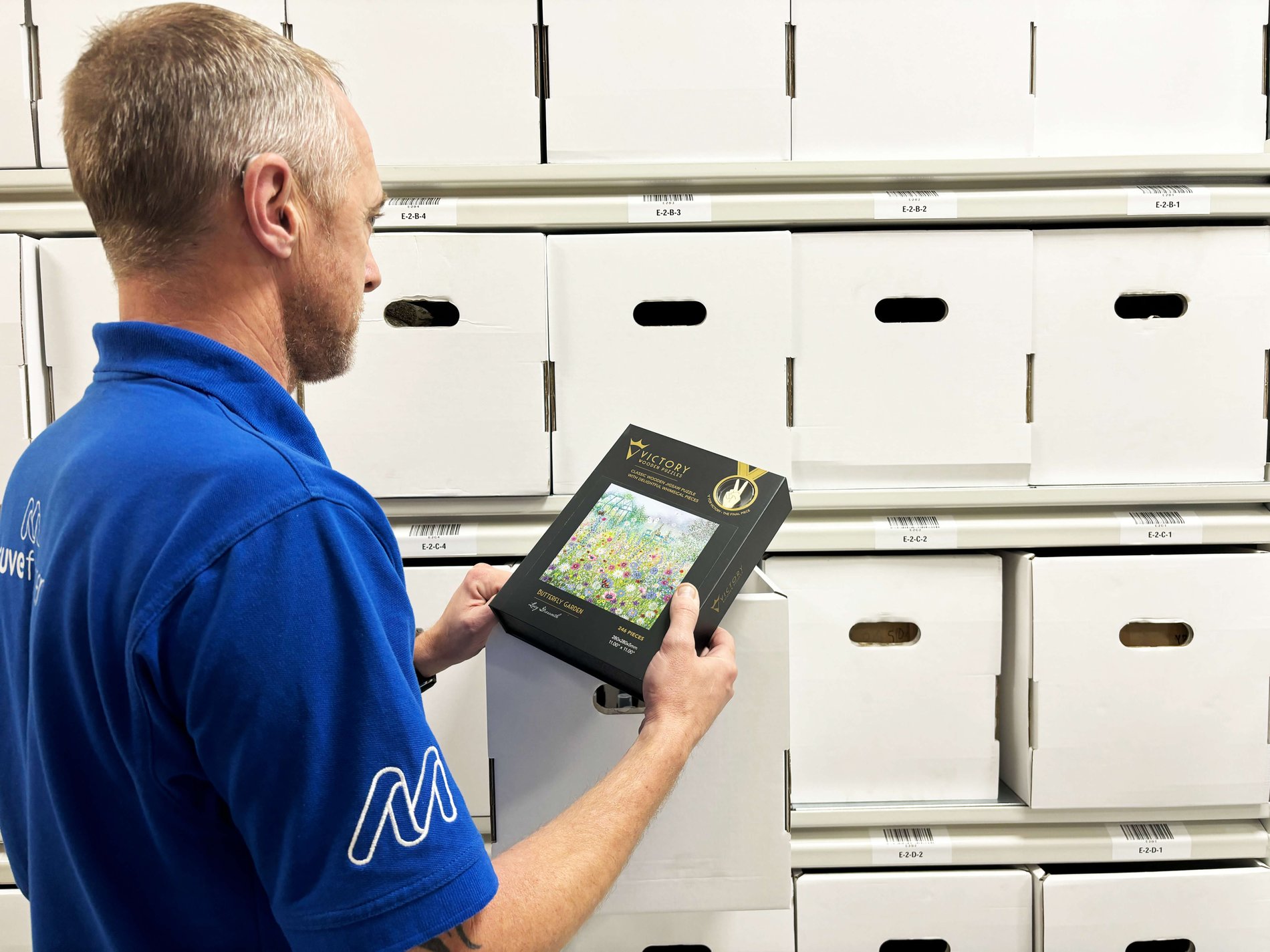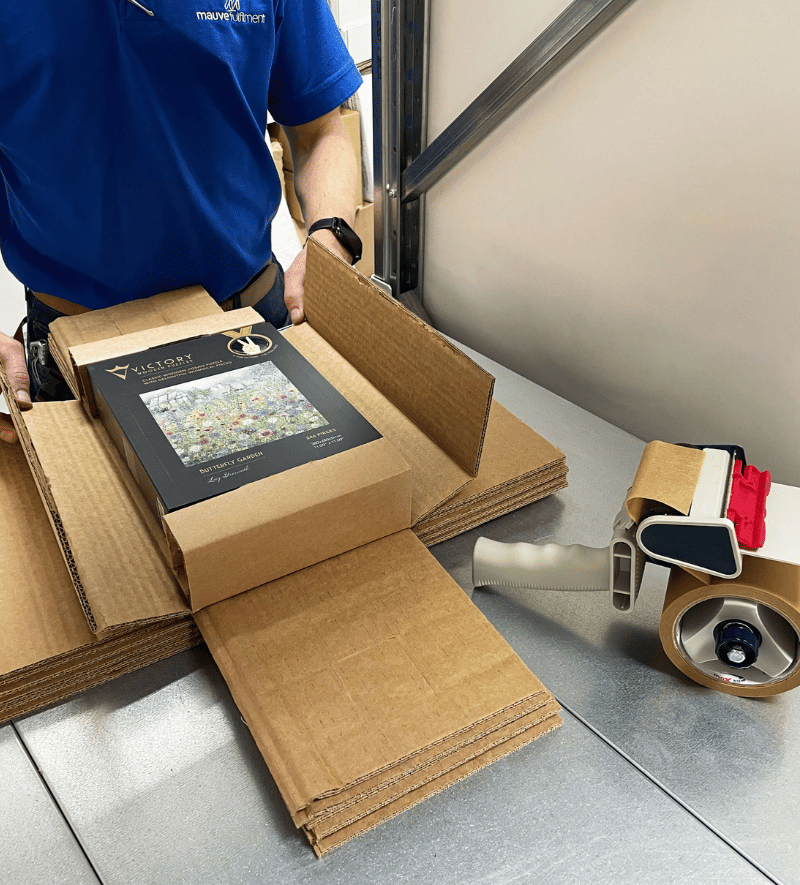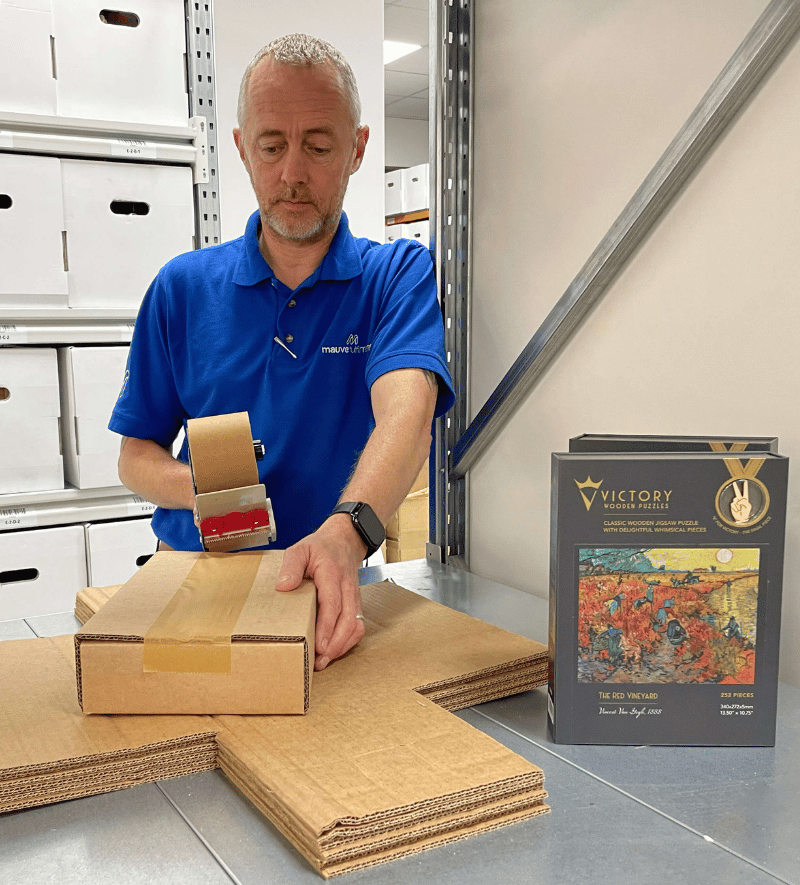 The Result
Since they joined us in 2022, Victory Puzzles has seen remarkable results in terms of sales, customer feedback, and product development. Here's some of the highlights:
45% of orders were sent overseas to the US and Canada, expanding their international market share.
Dispatched over 50% of orders with an average order value of £25.
Achieved a repeat customer rate of 15-20% - above the industry average of 10%.
Created new puzzles with different themes and sizes, as they had the capacity to focus on their core business.
We're proud to be part of Victory Puzzles' success story and we look forward to continuing our partnership with them in the future.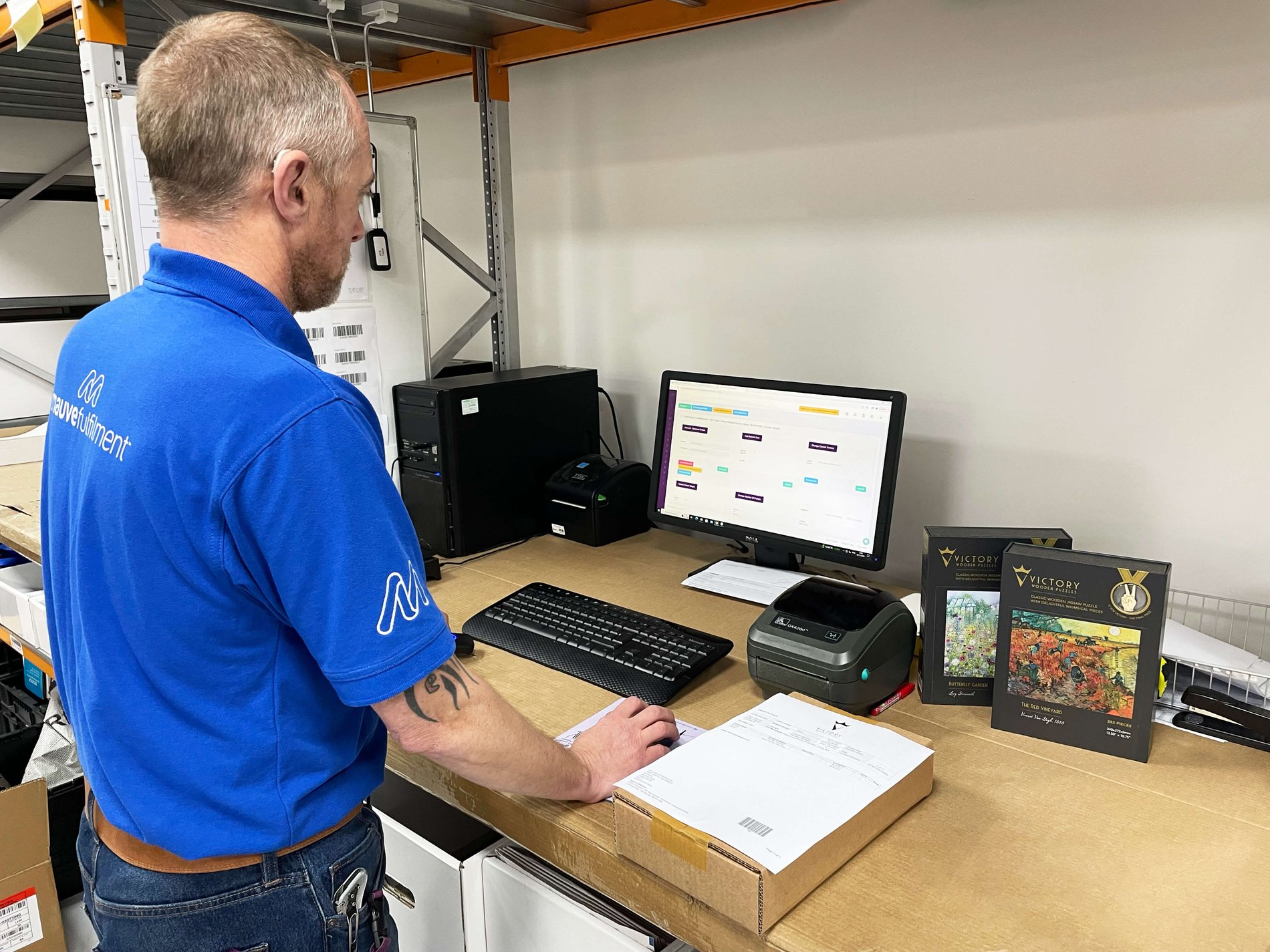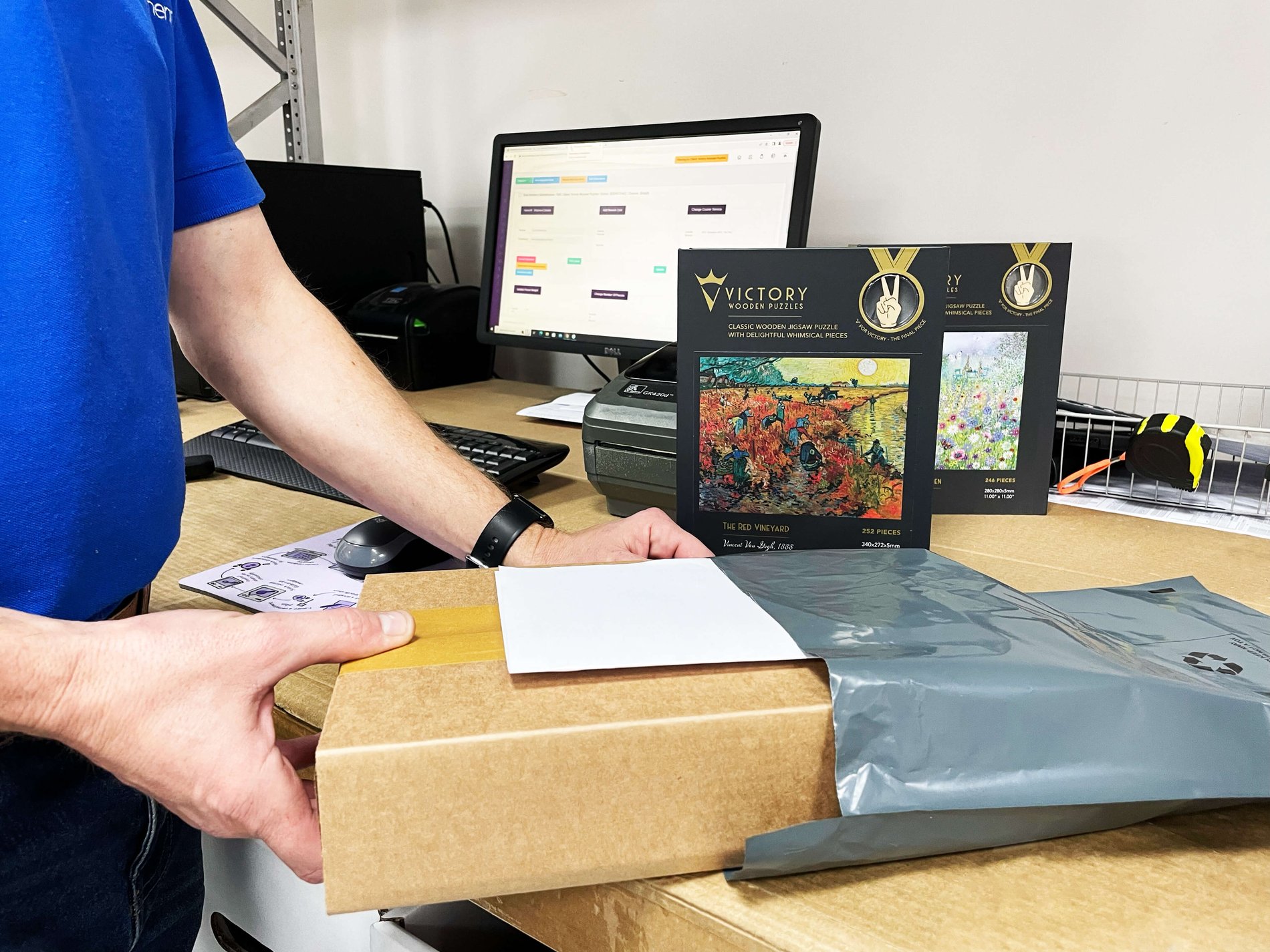 Get a quote for your eCommerce brand today