Case Study
Lakeland Virtual Conference
The Challenge
We had to find a way of bringing over 75 people together on a call and keep them engaged and energised virtually from 9am till 3pm! It was also important for all team members to take away the key goals and objectives for Lakeland to be ready and excited to re-open their stores.
We had to think of ideas to elevate the conference, make it more than 'just another group call', and instead be a day to remember with all Lakeland's store managers uniting together.
Deliverables
Event Management
Ideas and Concepts
Creative Design
Hosting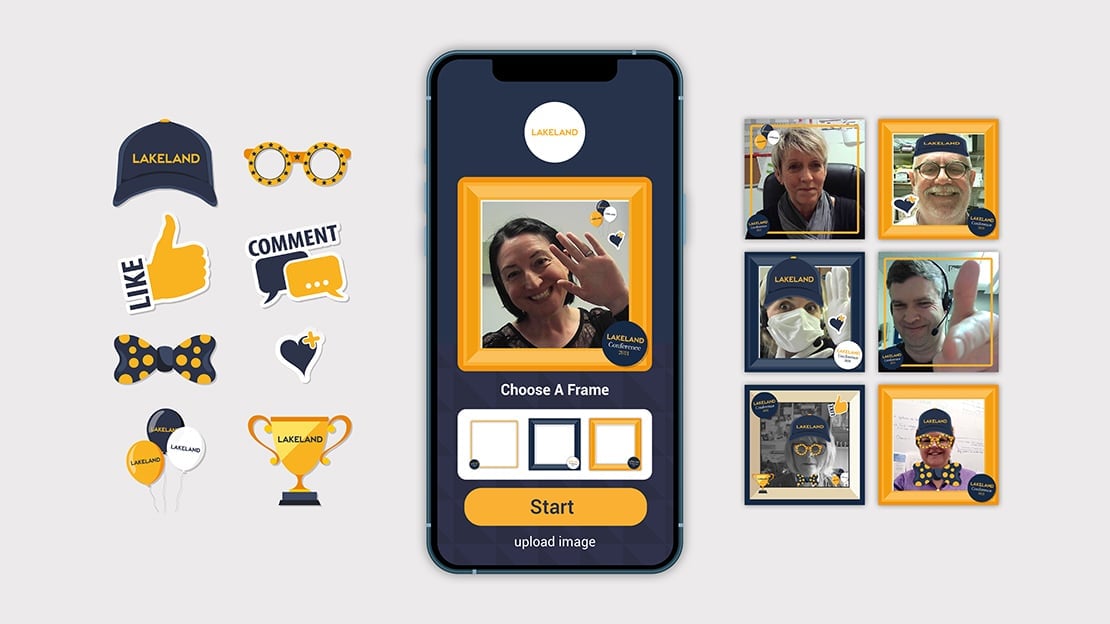 Our Solution
MauveCreative presented a variety of content, including a virtual photo booth fully branded with Lakeland photo frames such as hats and glasses, to be used throughout the day. It was turned into an online mosaic in real time where people could see their photos becoming part of the Lakeland logo and vision live.
A video was produced showcasing all Lakeland products on a conveyor belt - the Lakeland Generation Game - where players had to remember as many items as possible and then guess the total products' combined price to win an ultimate prize. An online Lakeland-branded quiz was developed to test the staff knowledge of Lakeland, as well as their general knowledge.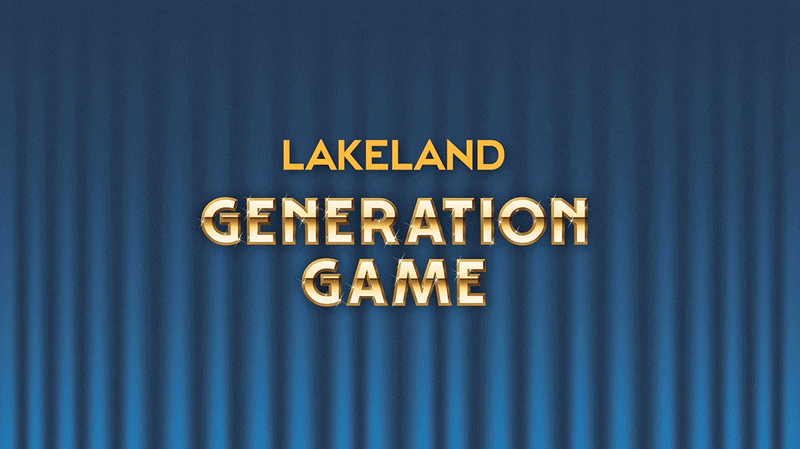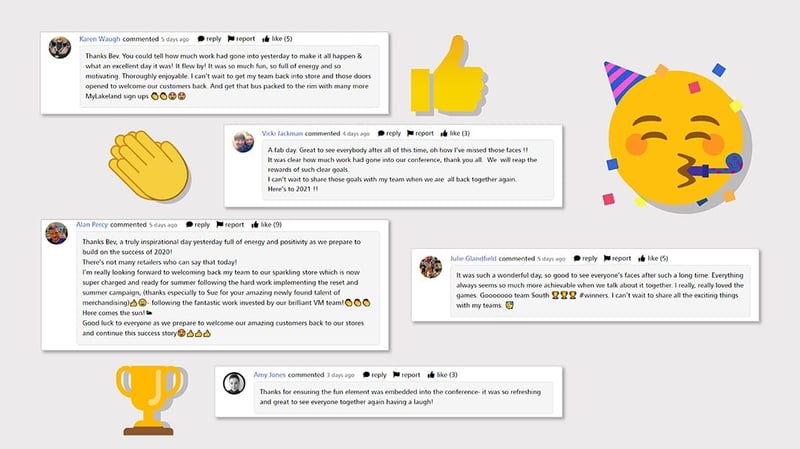 The Result
When presenting the engagement ideas to Lakeland, they were so excited with the ideas for the conference and MauveCreative's capabilities that they asked us to host the whole event! We appointed a professional host, developed the script and running order for the event, and created music, applause and backgrounds to bring theatre and excitement to the day.
We created all the content for the event, from the photo booth assets to the Generation Game Video and branding of the quiz (as well as writing the general knowledge questions), plus circulated a survey to capture thoughts and takeouts from the event.
The team delivered the conference seamlessly, handing over to Lakeland Senior Team members to talk through their presentations, and creating break out rooms for different teams to meet outside of the main conference room so they could have more detailed sessions.
It was key to keep the energy up throughout the day, plus we held an awards ceremony at the end to reward team members for their work over the past 12 months – think the Oscars online. The day finished with high energy and full staff engagement, and Lakeland were fast talking about plans for their next digital conference.
With some tight deadlines, the MauveCreative team were able to pull off our first digital conference - which will be memorable for us for some time. Not just because of the content, but the fun and interactive way the conference was hosted - the time simply flew by in a really engaging way & was cleverly branded.
Get in touch to discuss your digital and print design projects